What is MATIC?
MATIC is an ERC-20 token powering Polygon, a multichain scalability and interoperability solution, and is designed to be the primary utility token and a means of interaction between various network players.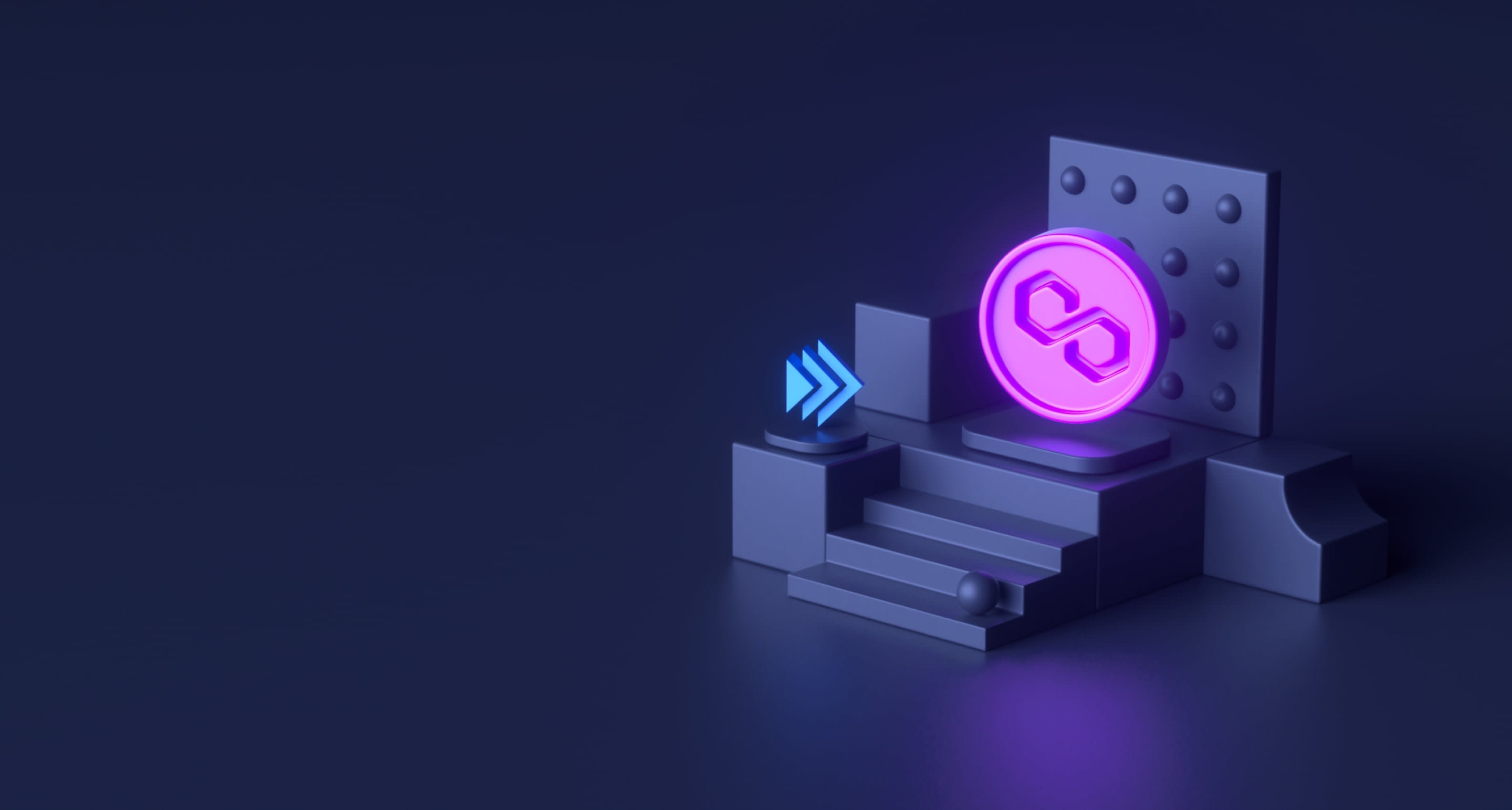 contents
01
History of Polygon
02
What is MATIC used for?
03
How does Polygon (MATIC) work?
04
Advantages of Polygon (MATIC)
05
How do I buy Polygon in Canada (MATIC to CAD)?
06
How do I store Polygon?
Buy your first MATIC
History of Polygon
Founded in 2017, the Polygon Network is the brainchild of developers Jaynti Kanani, Sandeep Nailwal, and Anurag Arjun. Before its rebranding to Polygon, the project was called Matic Network, and it was a massive contributor to the Ethereum ecosystem.
Matic Network was a side chain solution that used Plasma technology to process transactions off-chain before sending them off to the Ethereum mainnet. The main aim was to decrease the load on the mainnet, increase its efficiency, and, therefore, increase its scalability.
Revamped in 2019, the present-day Polygon is a full-fledged platform for developing Ethereum compatible, interoperable blockchains. It is popularly referred to as Ethereum's internet of blockchains. The network has seen immense growth ever since and is famous for standing strong even through the recent crypto market crash. Polygon has a market cap of $5.8B as of July 2021.
author
Jaynti Kanani, Sandeep Nailwal, and Anurag Arjun
Polygon is a protocol and a framework for building and connecting Ethereum-compatible blockchain networks. Aggregating scalable solutions on Ethereum supporting a multi-chain Ethereum ecosystem.
polygon developers
What is MATIC used for?
As the primary utility token of the network, MATIC is used primarily as a means of payments and settlements on the platform. MATIC, whose maximum supply is 10B coins, is also used as an incentive to encourage participants to contribute to the network.
Apart from this, MATIC is used to run the network's consensus mechanism where users stake tokens to validate blocks.
How does Polygon (MATIC) work?
As mentioned above, the newly revamped Polygon network is a layer-2 solution for building interoperable blockchain networks. These blockchain networks are capable of communicating with each other as well as the Ethereum mainnet. They can use Polygon's core architecture and yet be custom-made to meet individual developer's needs. When blockchain networks of different capabilities communicate, they overcome their shortcomings and become one fully capable network.
To make all this possible, Polygon has a robust architecture in place. It has four important layers that carry out all the functions of the network. Firstly, there's the Ethereum layer that allows all the blockchain networks to communicate with the mainnet. It is also responsible for checking finality, resolving disputes, and staking.
The second layer is an optional security layer. It offers validators on-demand service for any blockchain on the Polygon network for a fee. The third is the Polygon Networks Layer. This layer is like the meeting point for all the blockchains and is responsible for block production and local consensus. The final one is the execution layer that interprets and executes transactions.
Advantages of Polygon (MATIC)
Highly scalable: Projects launching on Polygon can take advantage of the network's high throughput of up to 65,000 TPS and scale their user-base significantly.
Low transaction fees: The gas fees on the Polygon network are almost negligible compared to other networks.
dApp Paradise: Given its scalability and throughput, there's a wide range of dApps developed on Polygon. It has become a paradise for DeFi users. And MATIC has seen a significant increase in usage due to this growing ecosystem.
Built for mass adoption: Polygon network is designed specifically for a growing user base. It could be the tipping point for mass adoption of DeFi and dApps.
Buy your first MATIC
How do I buy Polygon in Canada (MATIC to CAD)?
To buy Polygon (MATIC) in Canada, you can set up an account on a cryptocurrency trading platform such as NDAX and buy MATIC directly with the Canadian dollar.
You can also buy Polygon in Canada using a peer-to-peer trade. However, using platforms such as NDAX will allow for affordable, safe, and fast transactions.
How do I store Polygon?
It is highly recommended that you always store Polygon (MATIC) in a cryptocurrency hardware wallet. However, at NDAX we have all the security measures in place to allow you to safely store your cryptocurrency on our platform. See NDAX Security. For cold wallets, check out Ledger or Trezor for your hardware wallet needs.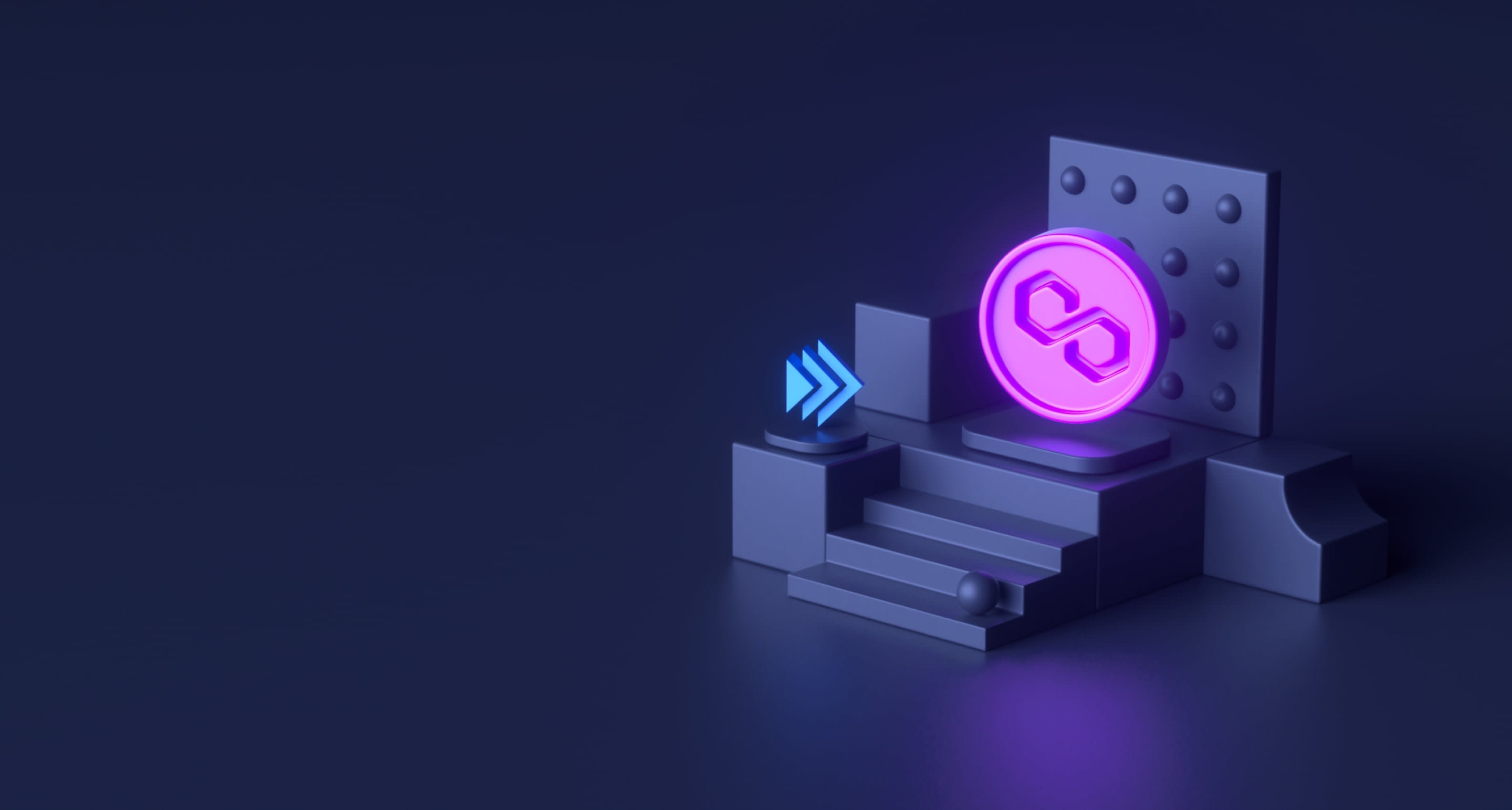 Start buying MATIC
If you're ready to take the next step and want to buy some MATIC, click the button below!