What is Solana?
Solana is a blockchain platform that provides fast, secure, and scalable decentralized apps and marketplaces by using a combination of proof of stake consensus and proof of history. SOL is the native currency of Solana and used to pay for transactions.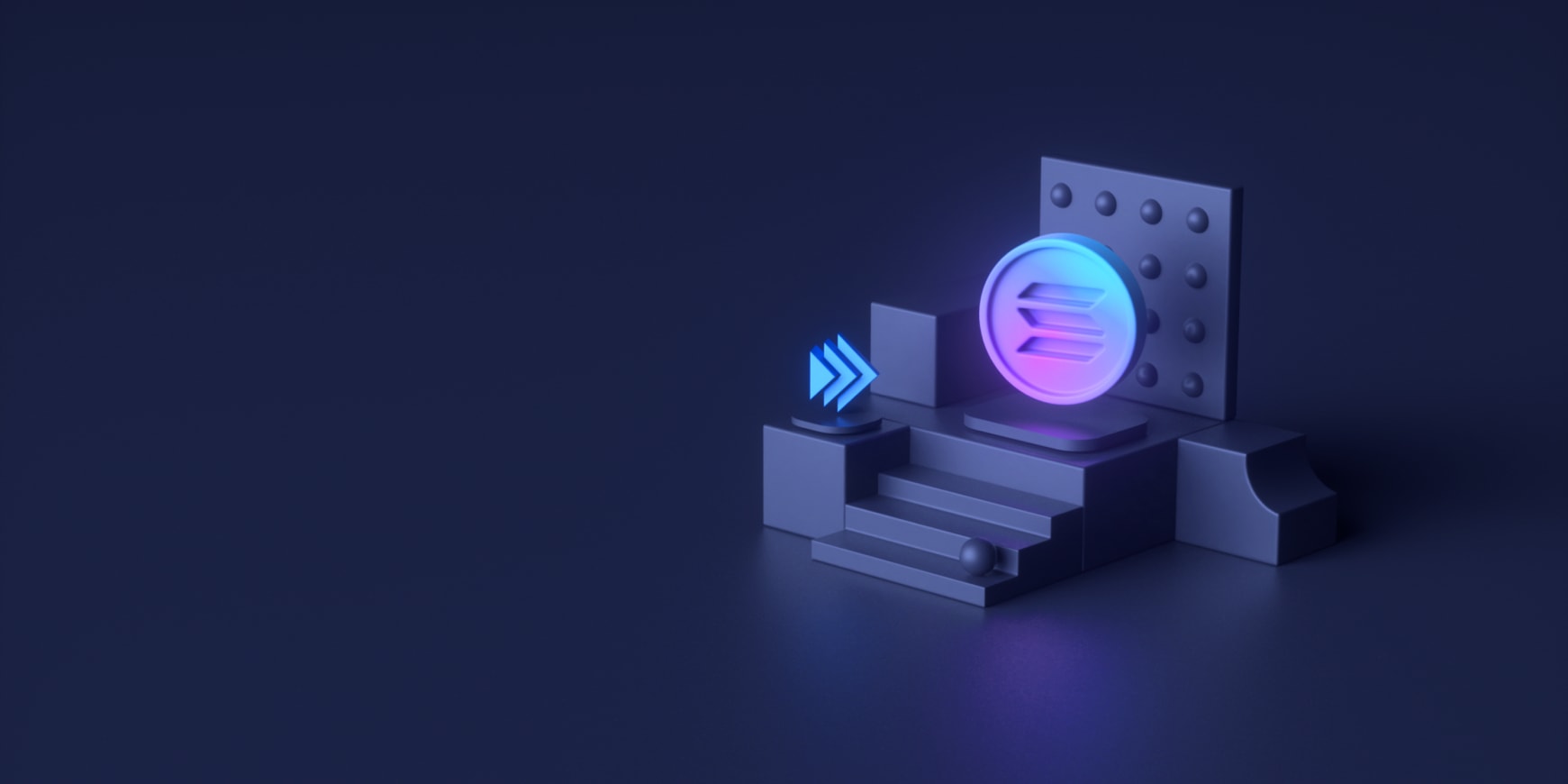 contents
01
History of Solana
02
What is Solana (SOL) used for?
03
How does Solana (SOL) work?
04
Advantages of Solana (SOL)
05
How do I buy Solana in Canada (SOL to CAD)?
06
How do I store Solana?
Buy your first Solana
History of Solana
The Solana (SOL) platform was founded back in 2017 by Anatoly Yakovenko. Anatoly later teamed up with former Qualcomm colleagues Greg Fitzgerald and Stephen Akridge, and three others to found the company that would eventually become Solana Labs. The founding team included former Apple engineers in addition to the Qualcomm veterans.
Solana launched on Mainnet Beta in March 2020, shortly after raising $1.76 million in a public token auction hosted on CoinList. The project's beta network featured basic transaction capabilities and smart contract support. Solana can purportedly handle 50,000 transactions per second.
Our goal — and I think we've succeeded there — is to make Solana an open source project that people just have fun building on the weekend or in their free time — so also unkillable.
anatoly yakovenko
What is Solana (SOL) used for?
Solana can power several applications that offer a variety of features, including smart contracts, NFTs, decentralized finance, and various digital apps.
The SOL token is the native currency in Solana's ecosystem and is used to interact with various decentralized apps and to make payments. SOL also has additional use cases, including governance and staking the token to earn additional rewards. Its maximum supply caps at 489 million SOL.
How does Solana (SOL) work?
Solana's major innovation is speed through new technologies including a consensus mechanism called proof of history. Because of this, it can process many more transactions per second, and has much lower transaction fees, than rival blockchains like Ethereum.
The concept of Solana's Proof of History consensus mechanism involves proving that a message occurred before or after a known event, rather than relying on a timestamp. Solana uses Bitcoin's SHA256 mining algorithm with the addition of a Verifiable Delay Function to create a historical record of events on the blockchain.
Advantages of Solana (SOL)
Solana can process a blistering 50,000 transactions per second with exceptionally low fees (less than $.01).
Solana has achieved high levels of scalability by leveraging the Proof of History and several other breakthrough innovations
With billions of users on board, Solana has achieved economies of scale and has kept its application fees extremely low.
You can use Solana to send or receive the coin or transfer it in exchange for goods and services.
Buy your first Solana
How do I buy Solana in Canada (SOL to CAD)?
To buy Solana in Canada, you can set up an account on a cryptocurrency trading platform such as NDAX and buy SOL directly with the Canadian dollar.
You can also buy SOL in Canada using a peer-to-peer trade. However, using platforms such as NDAX will allow for affordable, safe, and fast transactions.
How do I store Solana?
It is highly recommended that you always store Solana (SOL) in a cryptocurrency hardware wallet. However, at NDAX we have all the security measures in place to allow you to safely store your cryptocurrency on our platform. See NDAX Security. For cold wallets, check out Ledger or Trezor for your hardware wallet needs.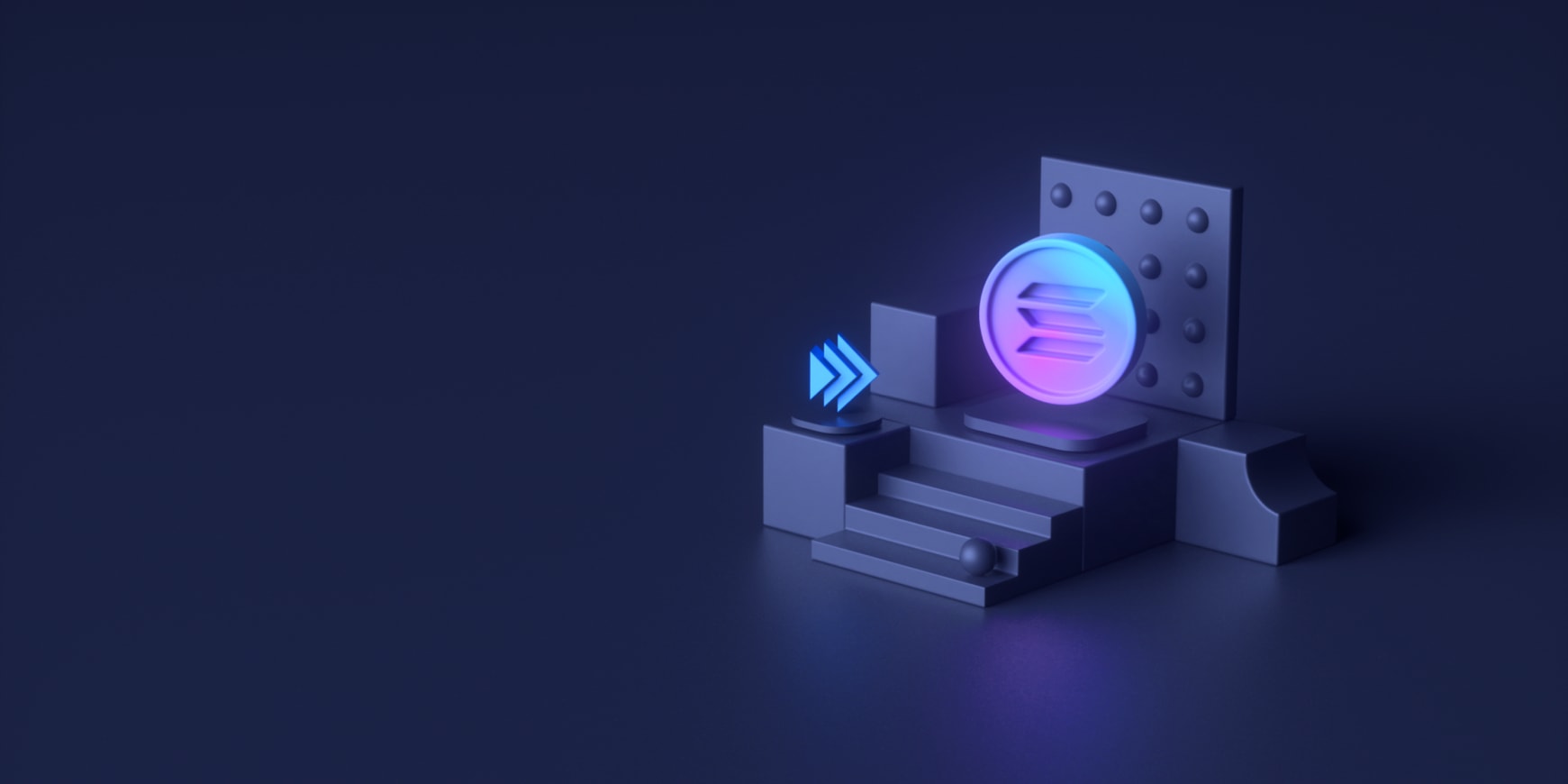 Start buying Solana
If you're ready to take the next step and want to buy some Solana, click the button below!