What is Tether?
Tether (USDT) is a stable cryptocurrency, or stablecoin, that imitates the value of the U.S. dollar. Anyone can use USDT to make payments worldwide or store funds in cryptocurrencies.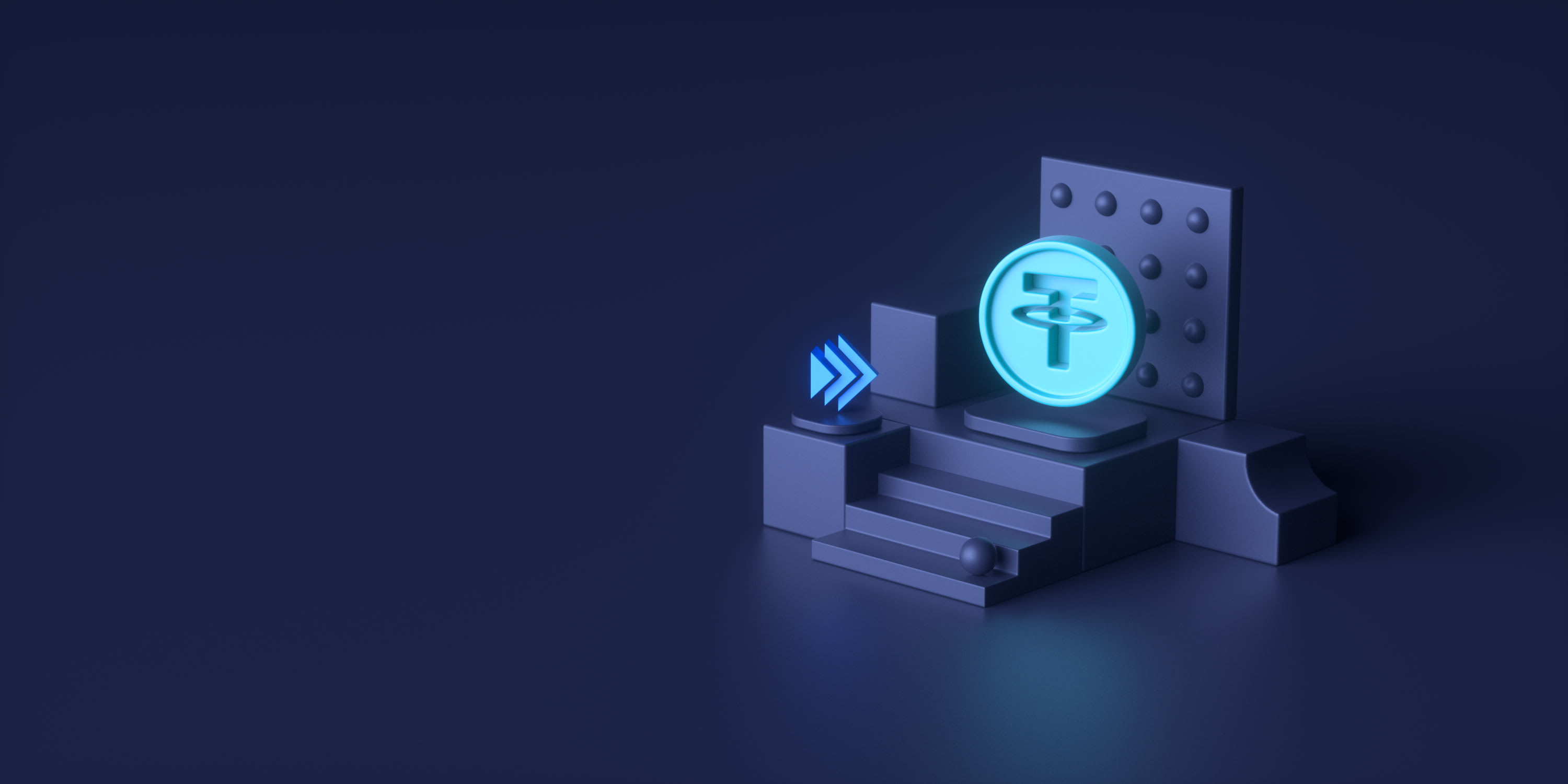 contents
01
History of Tether
02
What is USDT used for?
03
How does Tether work?
04
Advantages
05
How can Canadians get Tether (USDT)?
06
How do I buy Tether in Canada (USDT to CAD and USDT to BTC)?
07
How do I store Tether?
Buy your first Tether
History of Tether
Software developer J.R. Willet first defined the concept of stablecoins in a white paper published in 2012.
Later, the renowned entrepreneur and former Hollywood actor Brock Pierce along with entrepreneur Reeve Collins, and software developer Steve Collins announced the development of USDT.
USDT was originally built on top of the Bitcoin blockchain. It officially launched in 2014 and was initially named Realcoin. Later, the founders renamed the stablecoin to USTether and finally settled with the name Tether (USDT).
Tether claims that USDT is able to maintain a stable price equal to the U.S. dollar because a USD reserve backs USDT in a 1:1 ratio. This claim has always been considered controversial as many believe Tether's reserve is much smaller than the total USDT in circulation.
Tether is, I think, one of the most important innovations in currency, but it also seemed like one of the higher risk businesses.
brock pierce
What is USDT used for?
The high price volatility of cryptocurrencies has been a major concern for most crypto users. Many cryptocurrencies sometimes rise or fall in value by more than 10% in a matter of hours.
Tether (USDT) provides the crypto community with a safer alternative for holding their funds and making crypto trades. At one point in 2018, USDT accounted for almost 80% of the total Bitcoin trading volume.
USDT gained rapid adoption in 2017 and has since become the fourth-largest cryptocurrency by market capitalization. It is a preferred means for cryptocurrency traders to hold their funds in their trading account without the fear of price volatility. Most popular exchanges also list a majority of the cryptocurrencies against USDT. This allows traders to easily trade most cryptocurrencies with their USDT funds.
Tether is also gaining popularity as a means of international payments due to its speed of settlement and low transaction costs.
How does Tether work?
Tether (USDT) does not have a blockchain network of its own like BTC has the Bitcoin blockchain or ETH has Ethereum. Instead, USDT is a second-layer cryptocurrency that was built on top of the Bitcoin blockchain but now also functions on the Ethereum, Algorand, EOS, Tron, and OMG blockchains.
Unlike BTC or ETH, the supply of USDT is not hardcoded and scheduled into the coin's infrastructure. The centralized firm operating Tether can issue more tokens to meet users' demands as long as they can back every new coin's price with their cash reserve.
Advantages
Tether's popularity is a testament to the value it adds to the cryptocurrency community. Here are some of its biggest advantages:
As compared to other cryptocurrencies such as BTC or ETH, USDT is a safer way to hold funds on a crypto exchange.
It has the stability of the U.S. dollar and the security and speed of a cryptocurrency.
It is the most convenient way for new users to experience the benefits of cryptocurrencies.
Using USDT needs no extra calculations as its value is always equal to the U.S. dollar.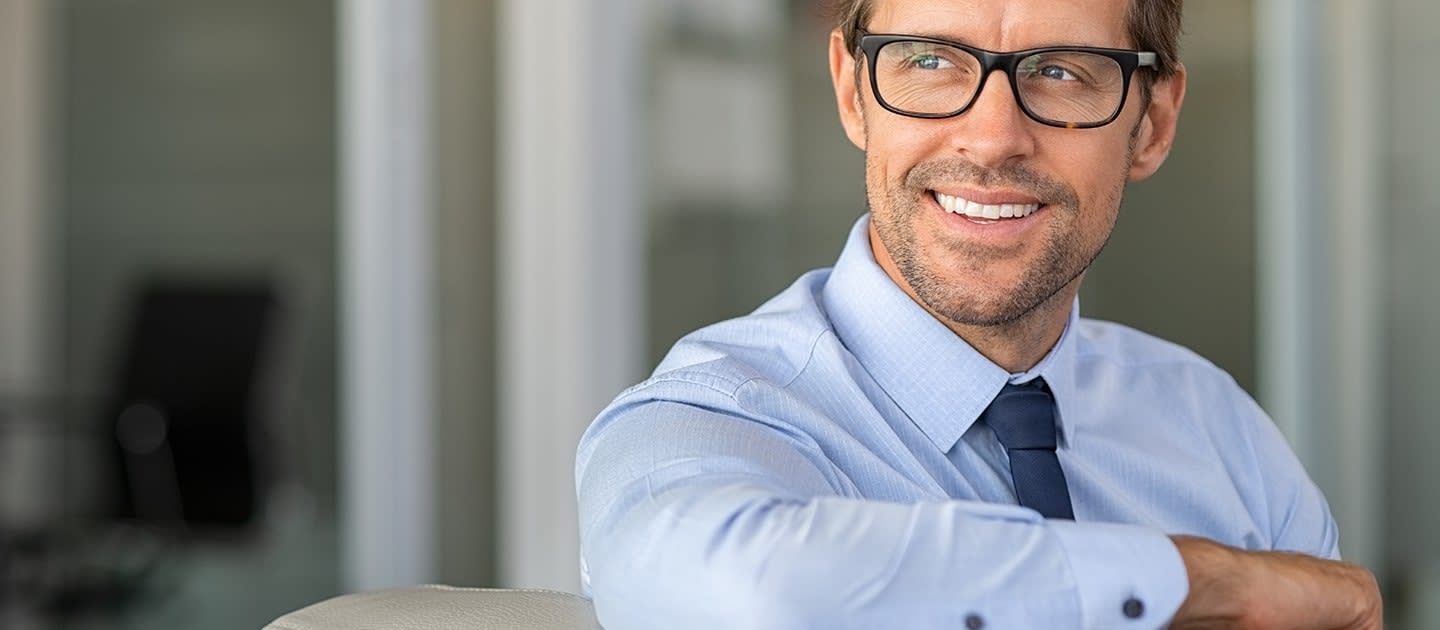 Because USDT is stable, I use it as a trading pair at times of uncertainity.... I can send USDT to mostly any exchange in the world to buy different coins and not worry about the value fluctuating.
Samuel Y
Buy your first Tether
How can Canadians get Tether (USDT)?
Most of the major cryptocurrency exchanges list Tether (USDT) on their platform. You can set up an account on any of those exchange platforms and buy USDT.
If you reside in Canada, you can buy USDT in exchange for the Canadian dollar (CAD). NDAX is one of the most trusted Canadian cryptocurrency exchanges that facilitate the buying and selling of USDT against CAD and USDT against BTC.
To buy USDT using the Canadian dollar, create an account on NDAX now.
How do I buy Tether in Canada (USDT to CAD and USDT to BTC)?
Buying Tether (USDT) in Canada can be done through a cryptocurrency exchange such as NDAX, or a peer-to-peer trade. However, using platforms such as NDAX will allow for affordable, safe, and fast transactions.
👉 How to buy Tether in Canada?
Convert
USDT
trending_flat
CAD
| USDT | CAD |
| --- | --- |
| 0.1 USDT | 0.13152 CAD |
| 1 USDT | 1.3152 CAD |
| 5 USDT | 6.576 CAD |
| 10 USDT | 13.152 CAD |
| 25 USDT | 32.88 CAD |
| 50 USDT | 65.76 CAD |
| 100 USDT | 131.52 CAD |
| 250 USDT | 328.8 CAD |
| 500 USDT | 657.6 CAD |
| 1000 USDT | 1315.2 CAD |
Convert
CAD
trending_flat
USDT
| CAD | USDT |
| --- | --- |
| 1 CAD | 0.76 USDT |
| 10 CAD | 7.6 USDT |
| 20 CAD | 15.2 USDT |
| 50 CAD | 38.01 USDT |
| 100 CAD | 76.03 USDT |
| 500 CAD | 380.17 USDT |
| 1000 CAD | 760.34 USDT |
| 5000 CAD | 3801.7 USDT |
| 10000 CAD | 7603.4 USDT |
| 50000 CAD | 38017.03 USDT |
How do I store Tether?
It is highly recommended that you always store Tether (USDT) in a cryptocurrency hardware wallet. However, at NDAX we have all the security measures in place to allow you to safely store your cryptocurrency on our platform. See NDAX Security. For cold wallets, check out Ledger or Trezor for your hardware wallet needs.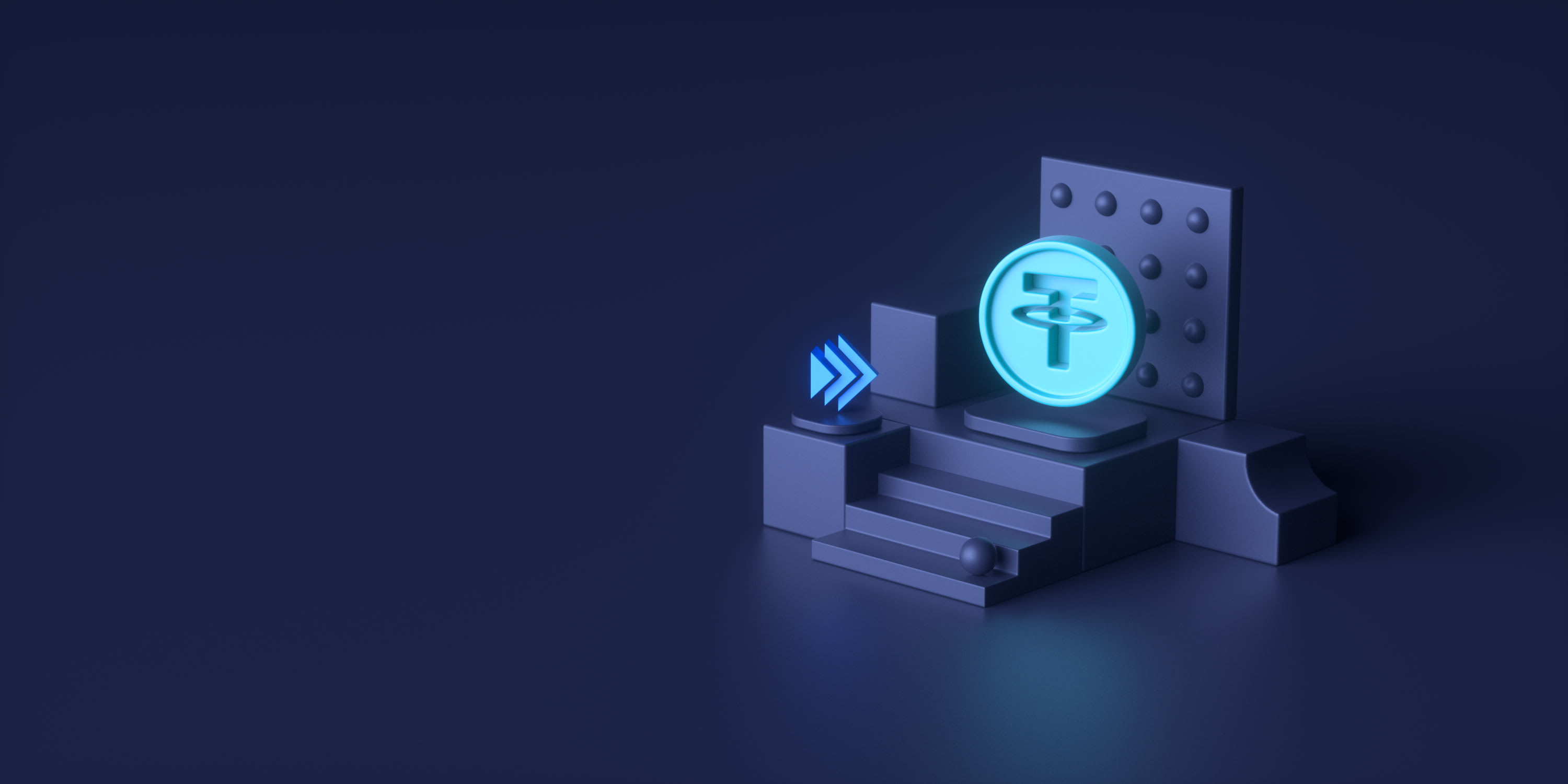 Start buying Tether
If you're ready to take the next step and want to buy some Tether, click the button below!