What is Uniswap?
Uniswap is an Ethereum-based decentralized exchange (DEX) that facilitates peer-to-peer trading of cryptocurrencies. UNI is the governance token of the platform that lets users vote on governance decisions.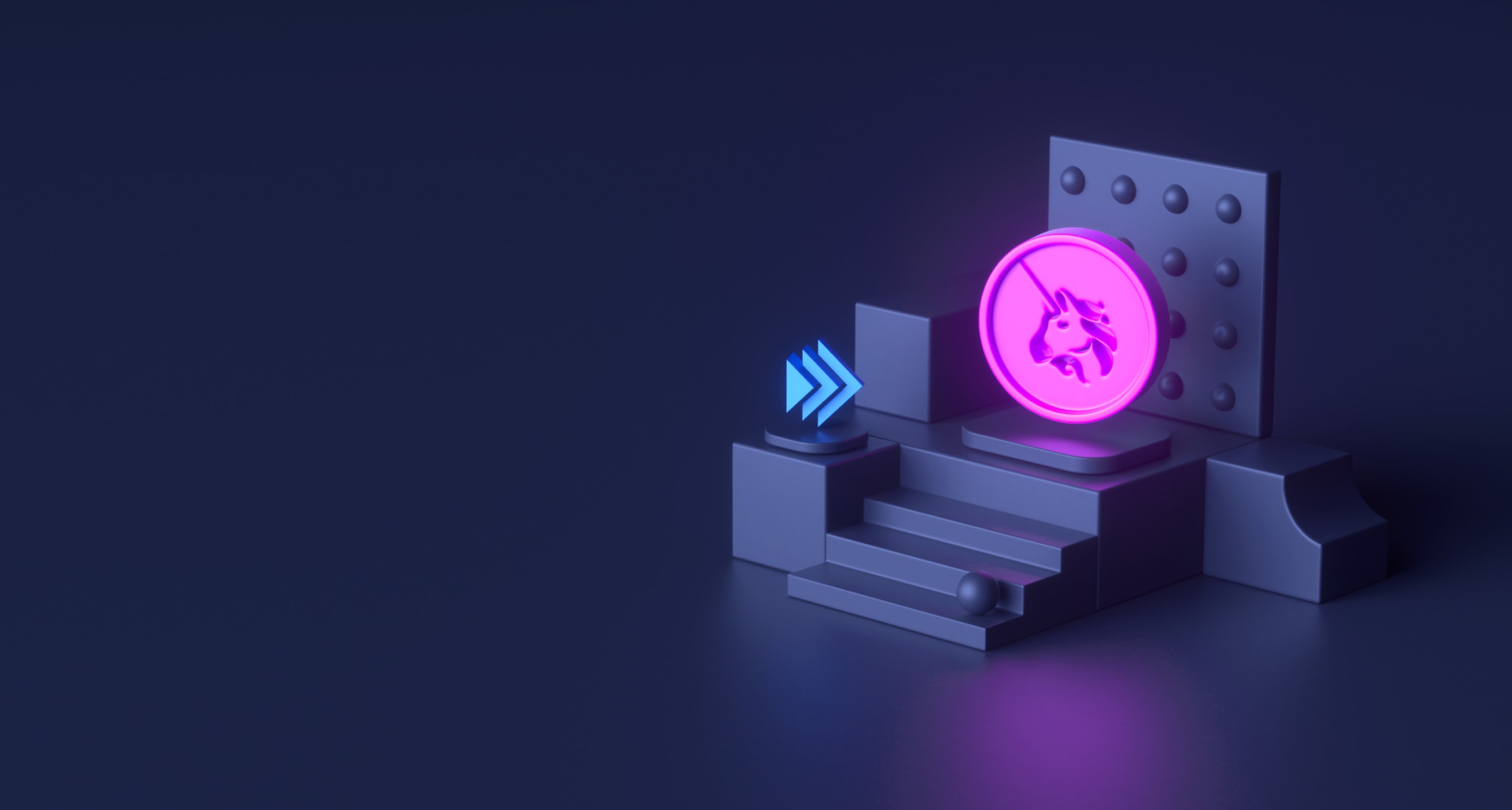 contents
01
History of Uniswap
02
What is Uniswap used for?
03
How does Uniswap work?
04
Advantages
05
How do I buy Uniswap in Canada (UNI to CAD)?
06
How do I store Uniswap?
Buy your first Uniswap
History of Uniswap
In the year 2016, Vitalik Buterin, the founder of Ethereum proposed the concept of a decentralized exchange. This is where the idea for Uniswap originated. A year later, an engineer named Hayden Adams took this idea and started working on it. With massive support from the Ethereum community, Adams managed to receive several grants, including $100,000 from the Ethereum Foundation. Then, after a year of intense trial and testing, Uniswap finally launched in November 2018.
In the months to follow, Uniswap gained popularity and received $1M in funding from an investment firm called Paradigm. In September 2020, the platform launched its primary token UNI. To celebrate this launch, Uniswap gave away 150M UNI to the users of the platform. As of March 2021, Uniswap is valued at $15.1B, making it the largest DEX by market cap.
The Uniswap protocol empowers developers, liquidity providers and traders to participate in a financial marketplace that is open and accessible to all. We build state of the art open source apps to access the Uniswap protocol and contribute to the world of decentralized finance.
uniswap developers
What is Uniswap used for?
Uniswap is a non-custodial cryptocurrency exchange that can be used to swap or trade ERC-20 tokens without the need for intermediaries. Anyone can list tokens on this platform without the need for permissions.
Users can use UNI, the governance token of Uniswap, to vote on platform development decisions. Token holders can also use the token to fund liquidity pools, partnerships, grants, and any other initiatives meant for the development of the platform. UNI is valued at $28.64 as of March 2021.
How does Uniswap work?
Uniswap eliminates the need for the order book model used by centralized exchanges. Instead, the protocol utilizes liquidity pools and automated market makers (AMM).
A liquidity pool is a collection of tokens that are locked in a self-executing digital contract called a smart contract. Liquidity providers fund an equal value of two tokens to create a pool. They then receive special tokens called Liquidity tokens, which are equivalent in value to the funded tokens.
An AMM manages all the pools in the platform. When there is a buyer looking to trade a token, the AMM determines the best price for the token based on demand and supply. The token the trader wants is then drawn from the liquidity pool. Traders are required to pay a fee of 0.3% for using the platform and a part of this fee is used to reward the liquidity providers of the platform.
Advantages
Liquidity always remains constant: Uniswap's AMM uses a constant product formula to maintain liquidity in the pools. This ensures that the platform never runs out of liquidity.
Token has a variety of use-cases: UNI can be staked by community members to have a say in the platform's governance. The members are incentivized for their participation. The token can also be used to fund the platform's growth initiatives.
Open-source protocol: Uniswap is an open-source protocol whose code developers can use to create their versions of the platform. Some famous examples include SushiSwap and Zuniswap.
Buy your first Uniswap
How do I buy Uniswap in Canada (UNI to CAD)?
To buy Uniswap (UNI) in Canada, you can set up an account on a cryptocurrency trading platform such as NDAX and buy UNI directly with the Canadian dollar.
You can also buy Uniswap in Canada using a peer-to-peer trade. However, using platforms such as NDAX will allow for affordable, safe, and fast transactions.
How do I store Uniswap?
It is highly recommended that you always store Uniswap (UNI) in a cryptocurrency hardware wallet. However, at NDAX we have all the security measures in place to allow you to safely store your cryptocurrency on our platform. See NDAX Security. For cold wallets, check out Ledger or Trezor for your hardware wallet needs.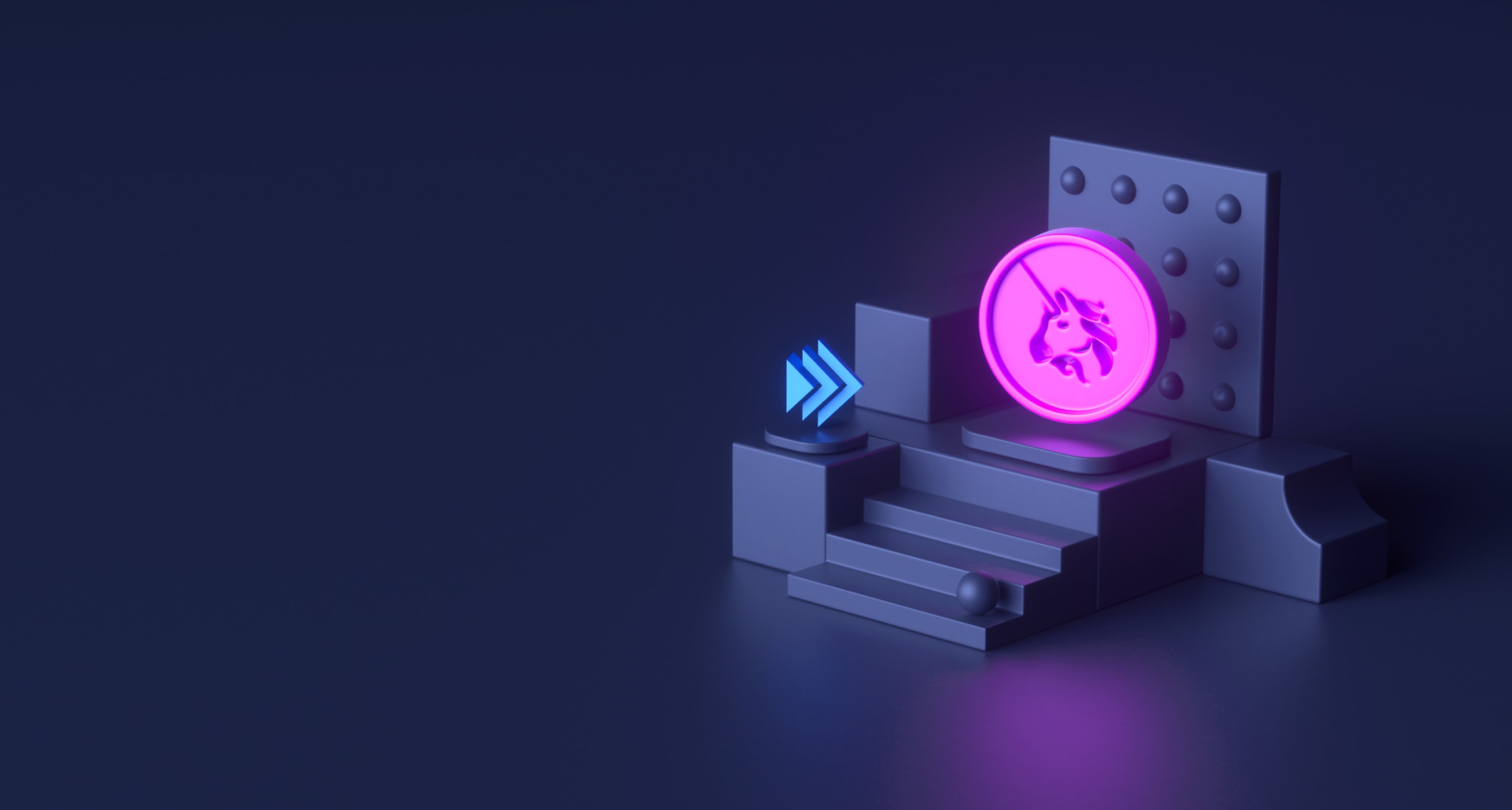 Start buying Uniswap
If you're ready to take the next step and want to buy some Uniswap, click the button below!