What is Aave?
Aave is an open-source, decentralized lending protocol built on the Ethereum network. AAVE is the main utility and governance token of the platform that can be used to vote on platform governance decisions.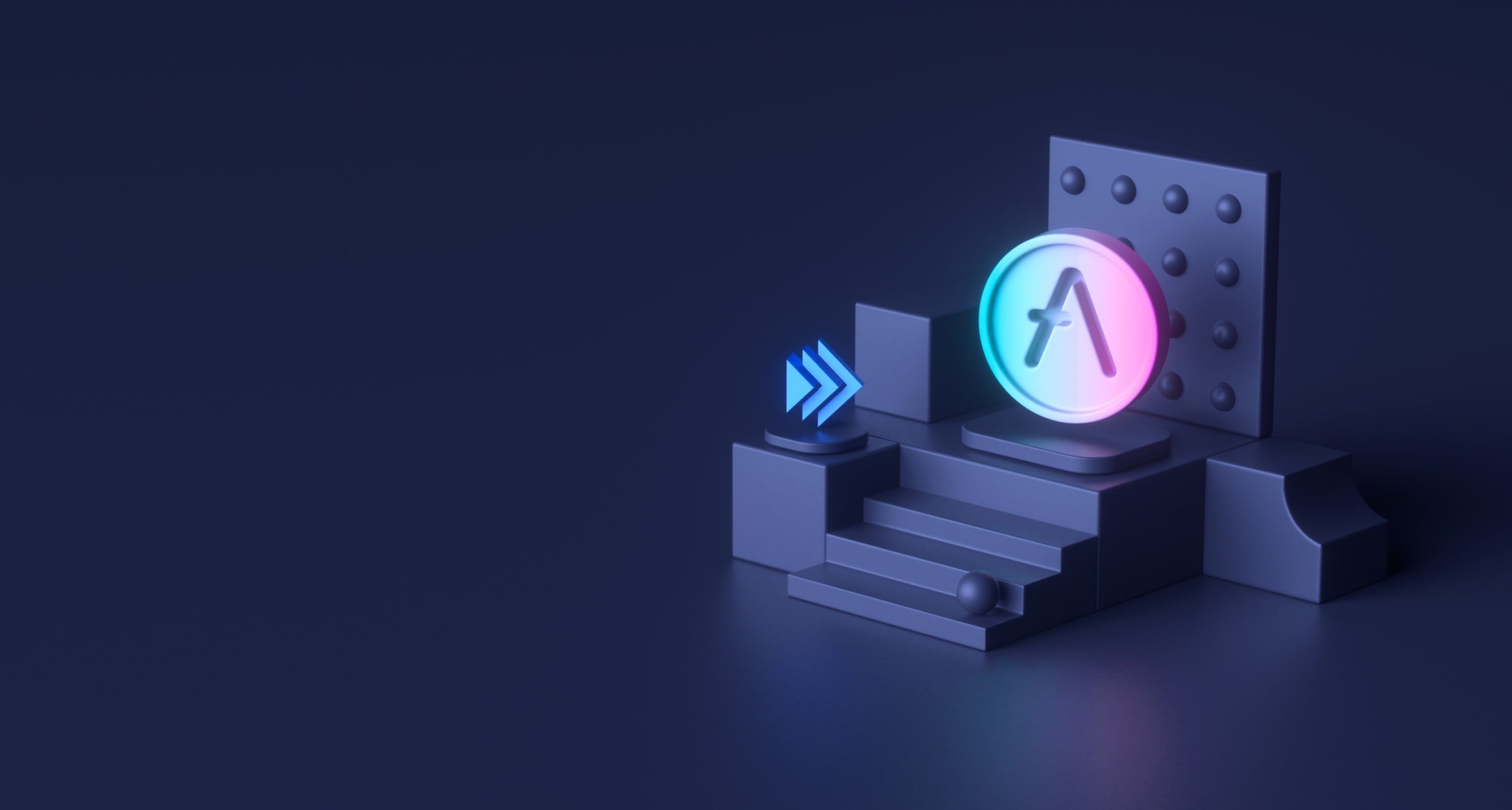 contents
01
History of Aave
02
What is Aave used for?
03
How does Aave work?
04
Advantages
05
How do I buy Aave in Canada (AAVE to CAD)?
06
How do I store Aave?
Buy your first Aave
History of Aave
The origins of Aave can be traced back to the year 2017 when its founder Stani Kulechov and a team of developers got together to take on the DeFi world. The idea was to create a decentralized platform that allows users to lend and borrow cryptocurrencies. This project was initially called ETHLend. The firm managed to raise $16.2M in an initial coin offering (ICO), during which it sold 1B of its native crypto tokens called LEND.
After this initial high, however, ETHLend started to spiral down due to lack of liquidity and difficulties processing loan requests. So, the founders revamped the entire platform and launched Aave in January 2020. The revamped platform was so well received in the crypto world that it has a market cap of $4B as of March 2021. The native token, now called AAVE, is valued at $332.
launched
December 14, 2020
AAVE is used as the centre of gravity of Aave Protocol governance. AAVE is used to vote and decide on the outcome of Aave Improvement Proposals.
aave developers
What is Aave used for?
Anyone can use Aave to lend and borrow cryptocurrencies without the need for middlemen. There are 24 different ERC-20 tokens to choose from, and the lenders on this platform can earn interest on their crypto deposits.
AAVE is the protocol's native token and it is quite crucial to the functioning of the platform. Token holders can participate in the governance of the platform by voting on proposals that direct its future course. Apart from this, they also get a fee discount while using the platform.
How does Aave work?
Instead of directly matching lenders to borrowers like ETHLend, the revamped Aave platform follows a different approach.
Lenders on this platform deposit the funds they wish to lend to other users. These funds are then collected into liquidity pools. Borrowers can draw from these pools by locking collateral greater than the amount they wish to borrow. The borrowers pay a rate of interest and the lender receives interest on their funds.
Lenders on this platform receive aTokens (Aave interest bearing tokens). These tokens can be stored and traded. They have a value equivalent to the tokens deposited and can be redeemed on a 1:1 basis.
Advantages
Flash loans: This is a feature that is unique to Aave. Flash loans are loans that are issued and settled almost instantly without the need for any collateral. Different cryptocurrencies can be swapped (mostly by arbitrageurs) using flash loans to earn a profit on trade.
Token holders get several advantages: Borrowers who use AAVE as collateral get a discounted fee. They can also borrow slightly more than others. AAVE holders can get loan information before anyone else if they pay the platform fee.
Interest rate switching: This platform allows users to switch between stable and variable interest rates, ensuring that the lenders get the best interest rate on their funds.
Deflationary asset: 80% of the fee paid by Aave users is used to burn AAVE, making it a deflationary asset. If the demand remains constant, the price of the token will only rise.
Buy your first Aave
How do I buy Aave in Canada (AAVE to CAD)?
To buy Aave (AAVE) in Canada, you can set up an account on a cryptocurrency trading platform such as NDAX and buy AAVE directly with the Canadian dollar.
You can also buy Aave in Canada using a peer-to-peer trade. However, using platforms such as NDAX will allow for affordable, safe, and fast transactions.
How do I store Aave?
It is highly recommended that you always store Aave (AAVE) in a cryptocurrency hardware wallet. However, at NDAX we have all the security measures in place to allow you to safely store your cryptocurrency on our platform. See NDAX Security. For cold wallets, check out Ledger or Trezor for your hardware wallet needs.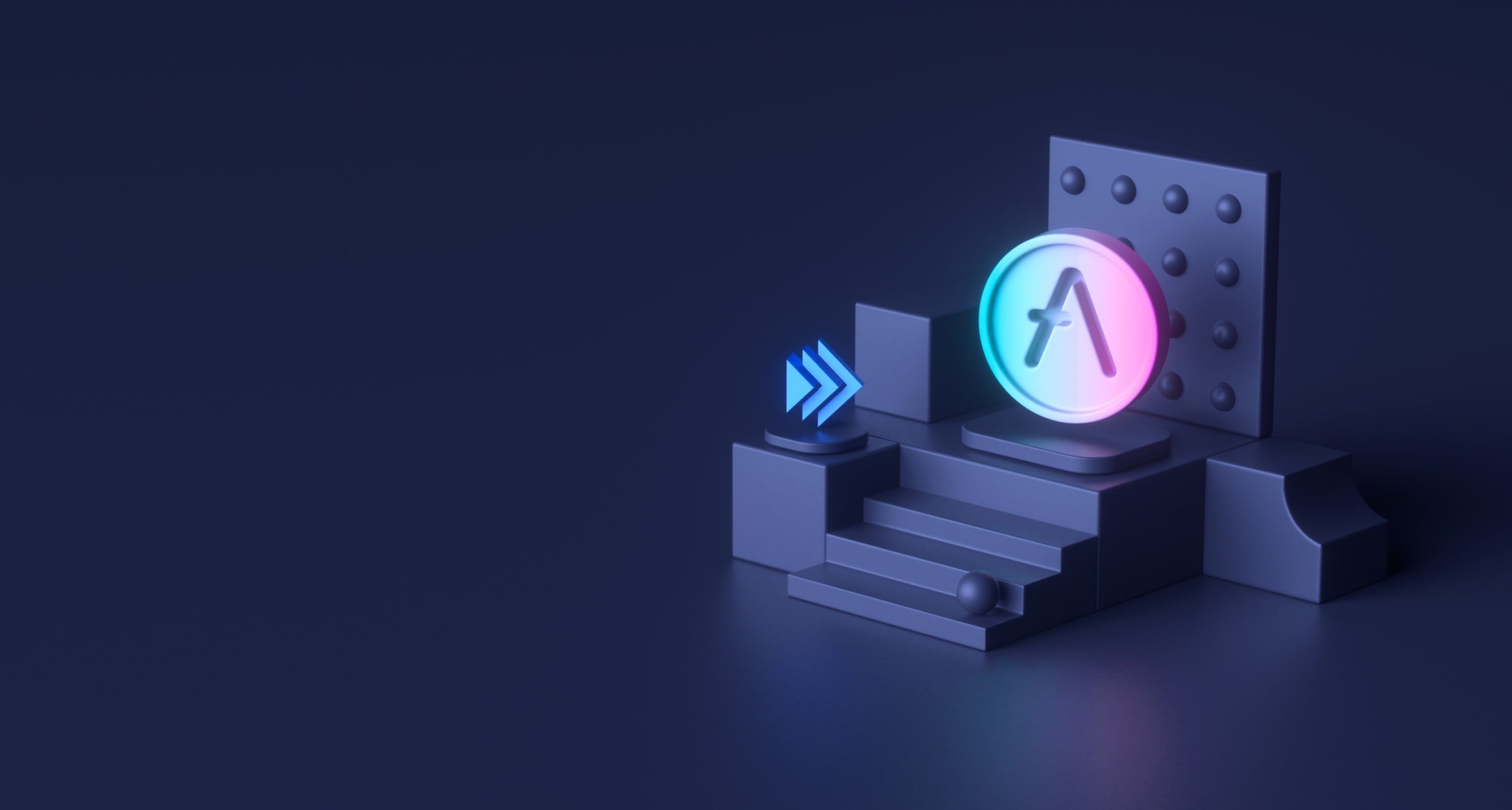 Start buying Aave
If you're ready to take the next step and want to buy some Aave, click the button below!