What is Arbitrum?
Arbitrum is an Ethereum layer 2 scaling solution that utilizes optimistic rollups to reduce computation load on the main network, improving the speed and affordability of Ethereum transactions.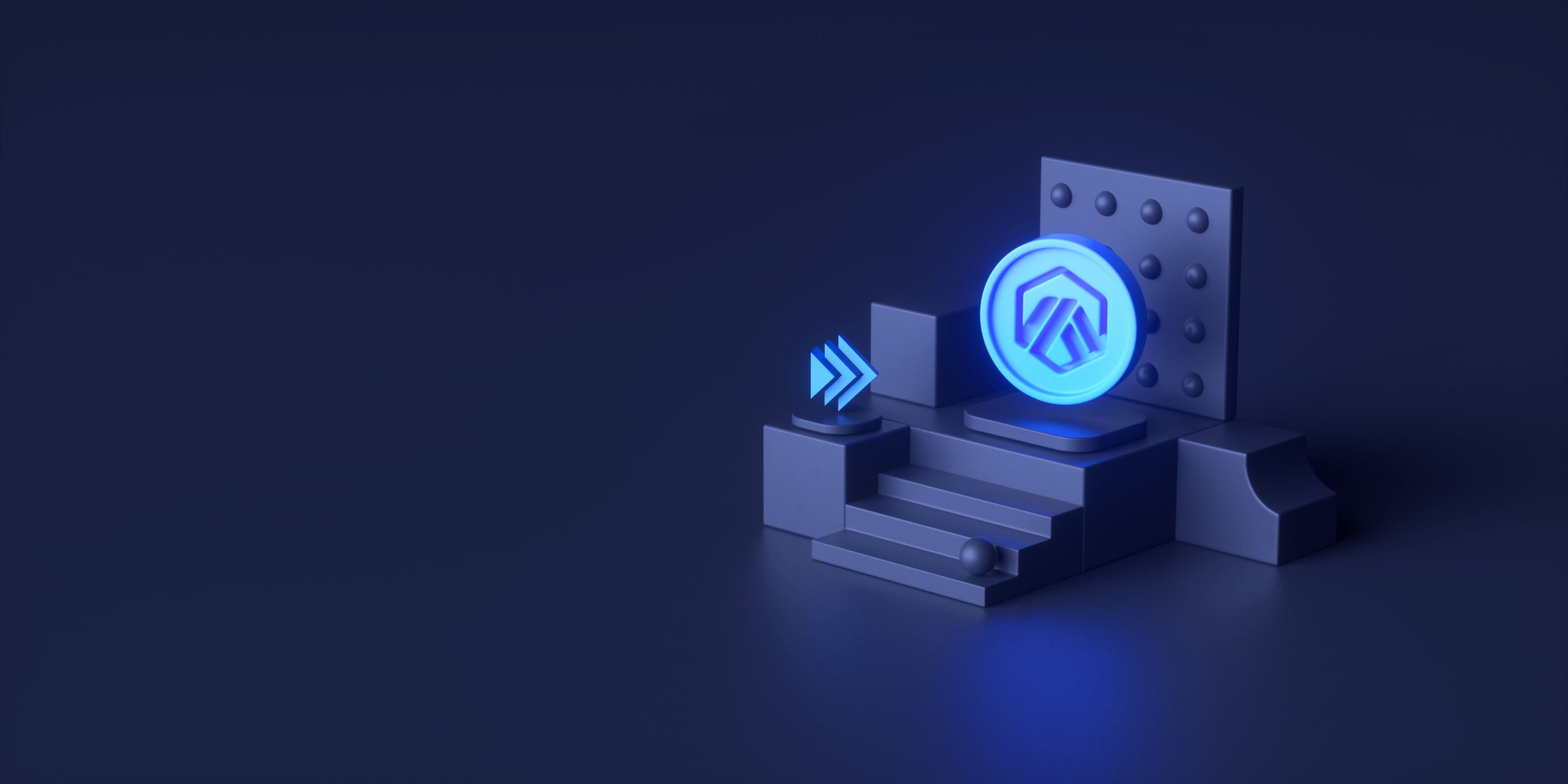 contents
01
History of Arbitrum
02
What is ARB used for?
03
How does ARB work?
04
Advantages
05
How do I buy Arbitrum in Canada (ARB to CAD)?
06
How do I store Arbitrum?
Buy your first Arbitrum
History of Arbitrum
The Arbitrum project was established in 2018 by a group of computer scientists and entrepreneurs, including Ed Felten, Harry Kalodner, and Steven Goldfeder. Offchain Labs, a blockchain research and development firm, initially incubated the project.
Following his tenure as Deputy CTO at the White House during the Obama administration, Felten returned to Princeton University to resume his research and be a professor. There, he collaborated with two of his Ph.D. students, Kalodner and Goldfeder, to build Offchain Labs.
In May 2021, Offchain Labs launched the mainnet beta version of Arbitrum One for developers. The "soft launch" aimed to ensure that dApp clients would have a seamless onboarding experience before public users' funds were at stake. By August 2021, over 400 dApps had been onboarded, making Arbitrum One one of the most prominent Ethereum L2 scaling solutions and the largest optimistic L2 by TVL.
Arbitrum's suite of scaling solutions provides faster speeds at a significantly lower cost.
arbitrum developers
What is ARB used for?
The ARB token is the native token of the Arbitrum network. ARB is used for:
Paying transaction fees on the network
Rewarding validators for participating in network consensus
Staking (to secure the network) and block reward remuneration
Governance, allowing holders to vote on proposals and changes to the network
How does ARB work?
Arbitrum has an 'inbox' which receives transaction requests from users and smart contracts; it acts as the blockchain's 'to-do' list.
Arbitrum outputs a transaction receipt once transactions are processed.

Arbitrum utilizes an approach known as optimistic rollups to process transactions, which are denoted as their 'chain state' in Arbitrum's ecosystem. This involves aggregating Ethereum transactions into optimistic rollup packets and settling them on a sidechain. This results in a streamlined, efficient, light transaction data package reported back to Ethereum.




What's special about an optimistic rollup?




Rollup technology compresses multiple transactions (off-chain) into one transaction (on-chain) to enhance a network's speed, congestion, efficiency, etc.




An optimistic rollup assumes all transactions are valid before validating, 'rolling them up' and settling them on the Ethereum main chain. (As opposed to its better-known counterpart, the ZK–or zero knowledge–rollup)




In optimistic rollups, validators can contest transactions through a dispute resolution mechanism after the fact if they suspect fraudulent behaviour. This is in contrast to zero knowledge rollups, which do not require a dispute resolution mechanism as they validate transactions before consolidating them.



Advantages
Arbitrum offers several advantages to users and developers, including:
First, its optimistic rollups are compatible with the EVM (Ethereum Virtual Machine), making it easy for Ethereum dApps to plug-in to Arbitrum's L2 technology.
Optimistic rollups offer low gas fees per transaction batch and more affordable off-chain computation than zero knowledge rollups. This results in faster and cheaper transactions for users.
Arbitrum's scalability is also a key advantage, allowing developers to easily build complex dApps while handling a high volume of transactions.
Buy your first Arbitrum
How do I buy Arbitrum in Canada (ARB to CAD)?
To buy Arbitrum (ARB) in Canada, you can set up an account on a cryptocurrency trading platform such as NDAX and buy ARB directly with the Canadian dollar.
You can also buy Arbitrum in Canada using a peer-to-peer trade. However, using platforms such as NDAX will allow for affordable, safe, and fast transactions.
How do I store Arbitrum?
It is highly recommended that you always store Arbitrum (ARB) in a cryptocurrency hardware wallet. However, at NDAX we have all the security measures in place to allow you to safely store your cryptocurrency on our platform. See NDAX Security. For cold wallets, check out Ledger or Trezor for your hardware wallet needs.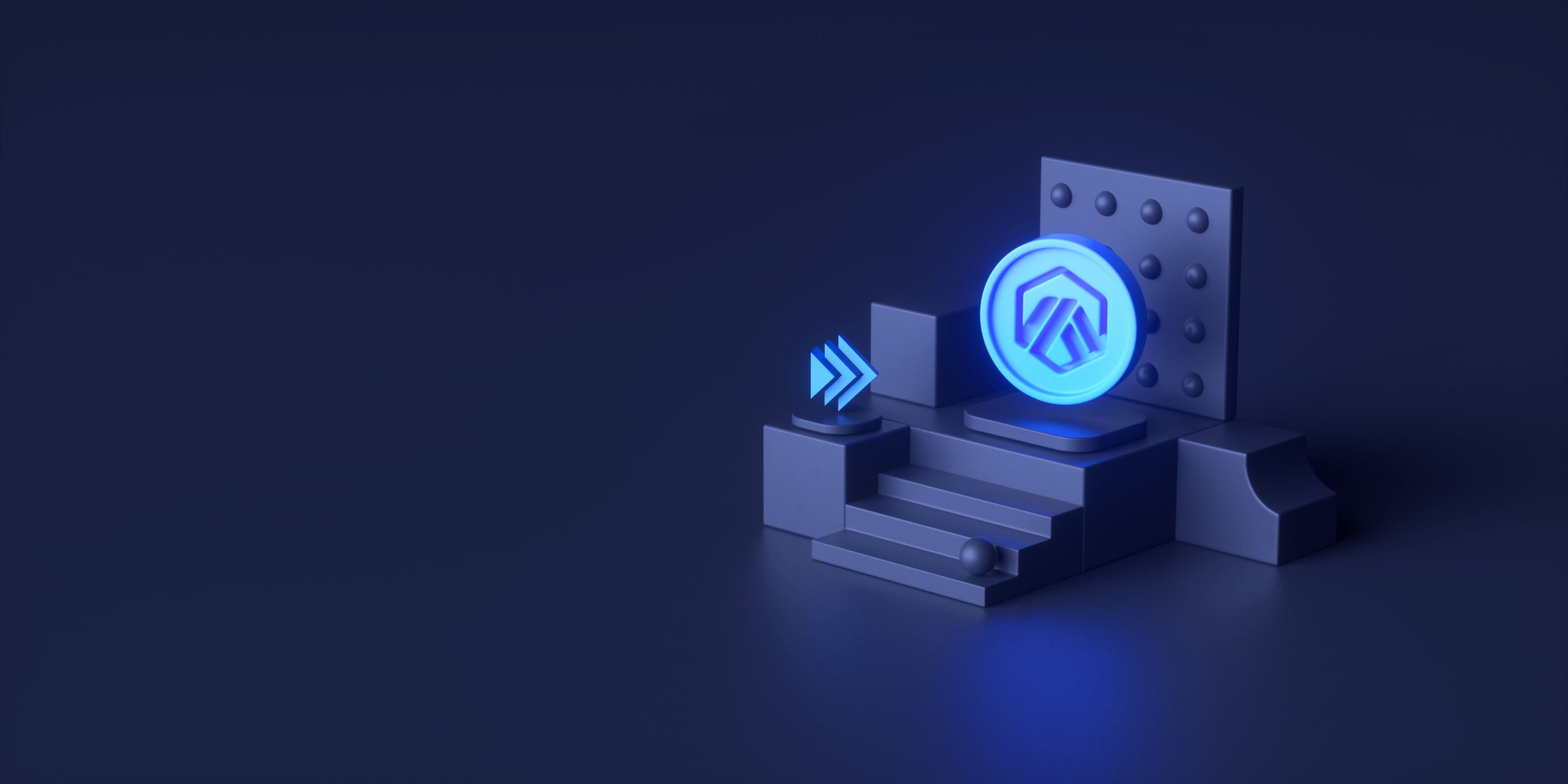 Start buying Arbitrum
If you're ready to take the next step and want to buy some Arbitrum, click the button below!