What is Cosmos?
Cosmos is a decentralized "internet of blockchains" that enables different blockchain networks to communicate with each other and exchange data. ATOM is the native governance token of Cosmos that can be staked to participate in governance decisions.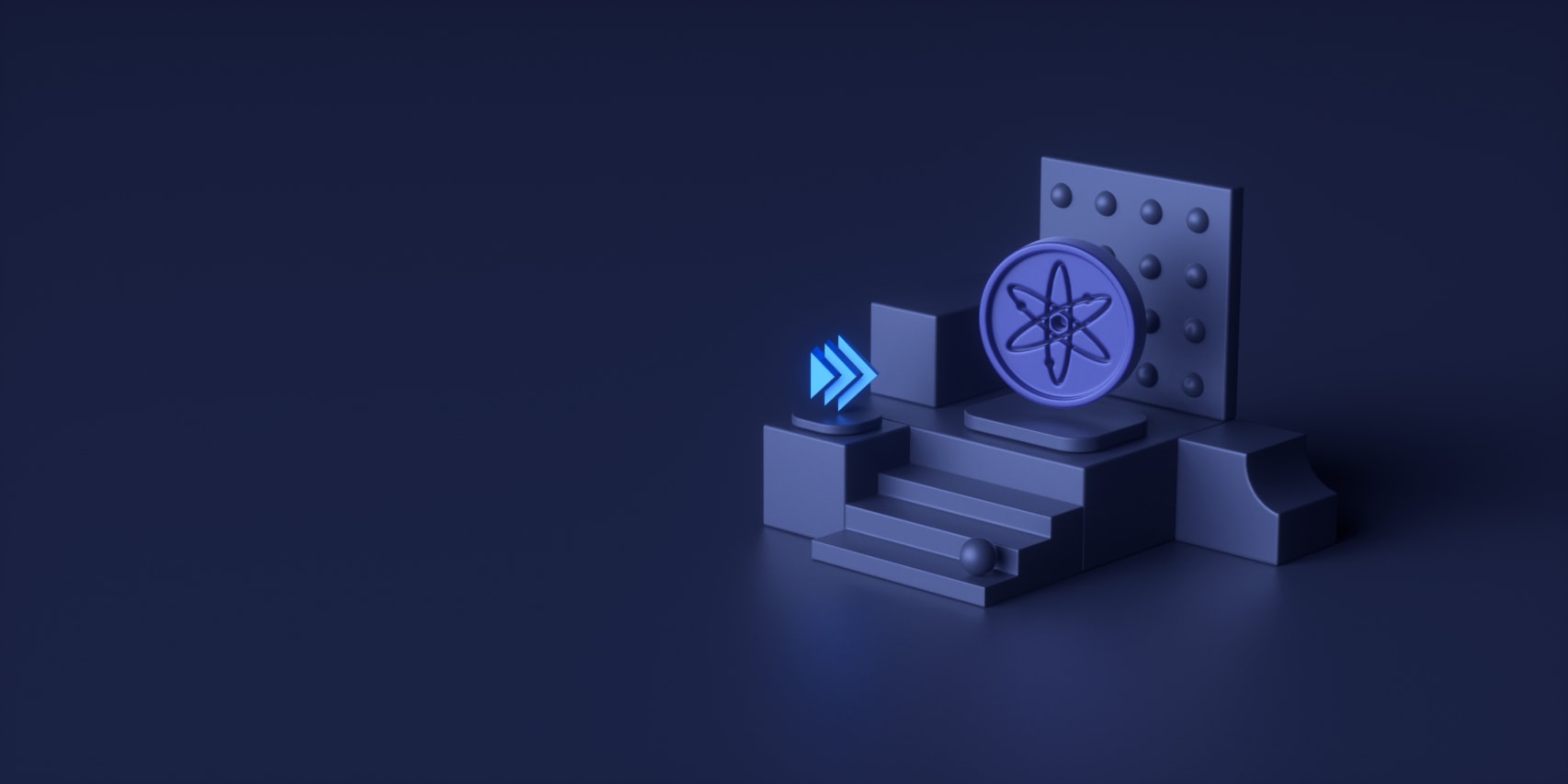 contents
01
History of Cosmos
02
What is Cosmos (ATOM) used for?
03
How does Cosmos work?
04
Advantages of Cosmos
05
How do I buy Cosmos in Canada (ATOM to CAD)?
06
How do I store Cosmos?
Buy your first Cosmos
History of Cosmos
In the year 2014, popular blockchain developers Jae Kwon and Ethan Buchman introduced Tendermint Byzantine Fault Tolerance (BFT) to the crypto world. This laid the foundations for the Cosmos network of today. Then, in June 2016, the duo started working on a project called GNuclear with a vision to create a decentralized network of blockchains that are interoperable. With help from the community, the project started to grow and was eventually renamed Cosmos.
In 2017, Cosmos held an initial coin offering (ICO) of ATOM, during which it raised more than $17M. By December 2018, the network began its major testing program and the Cosmos mainnet was finally launched in March 2019. The platform has seen steady growth ever-since and is worth over $3.9B as of March 2021.
author
Jae Kwon and Ethan Buchman
Cosmos is an ever-expanding ecosystem of interconnected apps and services, built for a decentralized future.
cosmos developers
What is Cosmos (ATOM) used for?
Cosmos creates interoperability between blockchains, making it ideal for a variety of use-cases. Blockchains within the ecosystem can effectively communicate, exchange data, and process transactions quickly. Developers can also use the network to build highly scalable and secure dApps.
The native governance token ATOM plays a key role in the Cosmos network. By owning ATOM, community members gain the right to vote on network governance proposals. It can also be delegated to validators to earn rewards. The token is valued at $18.67 as of March 2021.
How does Cosmos work?
The Cosmos ecosystem essentially consists of three main parts.
Zones: Zones are individual blockchain networks that can operate independent of the Cosmos ecosystem.
Cosmos Hub: The Cosmos Hub is the meeting point of all the blockchains in the network. Every Zone in the network is connected to the Hub. The Zones use an Inter-Blockchain Communications Protocol to communicate with other blockchains in the network.
Tendermint BFT Engine: The Tendermint BFT engine is central to all the operations of the Cosmos ecosystem. Instead of having the traditional three-layered blockchain network, Tendermint BFT packs the network and consensus layers into a single-engine. The engine secures the network, adds blocks to the blockchain, and lets developers build their own blockchain networks.
Tendermint uses a proof-of-stake (PoS) consensus mechanism where users can become validators by staking ATOM. The top 100 users staking the highest number of ATOM tokens become validators and can vote on governance decisions. Validators are rewarded with ATOM tokens based on how much they stake.
Advantages of Cosmos
Multiple language support: With its Application Blockchain Interface (ABCI), Cosmos allows developers to code in any language that suits them.
Cosmos SDK: The software development kit of Cosmos allows developers to build secure applications on top of Tendermint BFT without coding from scratch.
Anyone can earn rewards: Users can become validators or delegators to earn rewards. Delegators can earn anywhere between 7-12% interest by delegating tokens to validators.
Buy your first Cosmos
How do I buy Cosmos in Canada (ATOM to CAD)?
To buy Cosmos (ATOM) in Canada, you can set up an account on a cryptocurrency trading platform such as NDAX and buy ATOM directly with the Canadian dollar.
You can also buy Cosmos in Canada using a peer-to-peer trade. However, using platforms such as NDAX will allow for affordable, safe, and fast transactions.
How do I store Cosmos?
It is highly recommended that you always store Cosmos (ATOM) in a cryptocurrency hardware wallet. However, at NDAX we have all the security measures in place to allow you to safely store your cryptocurrency on our platform. See NDAX Security. For cold wallets, check out Ledger or Trezor for your hardware wallet needs.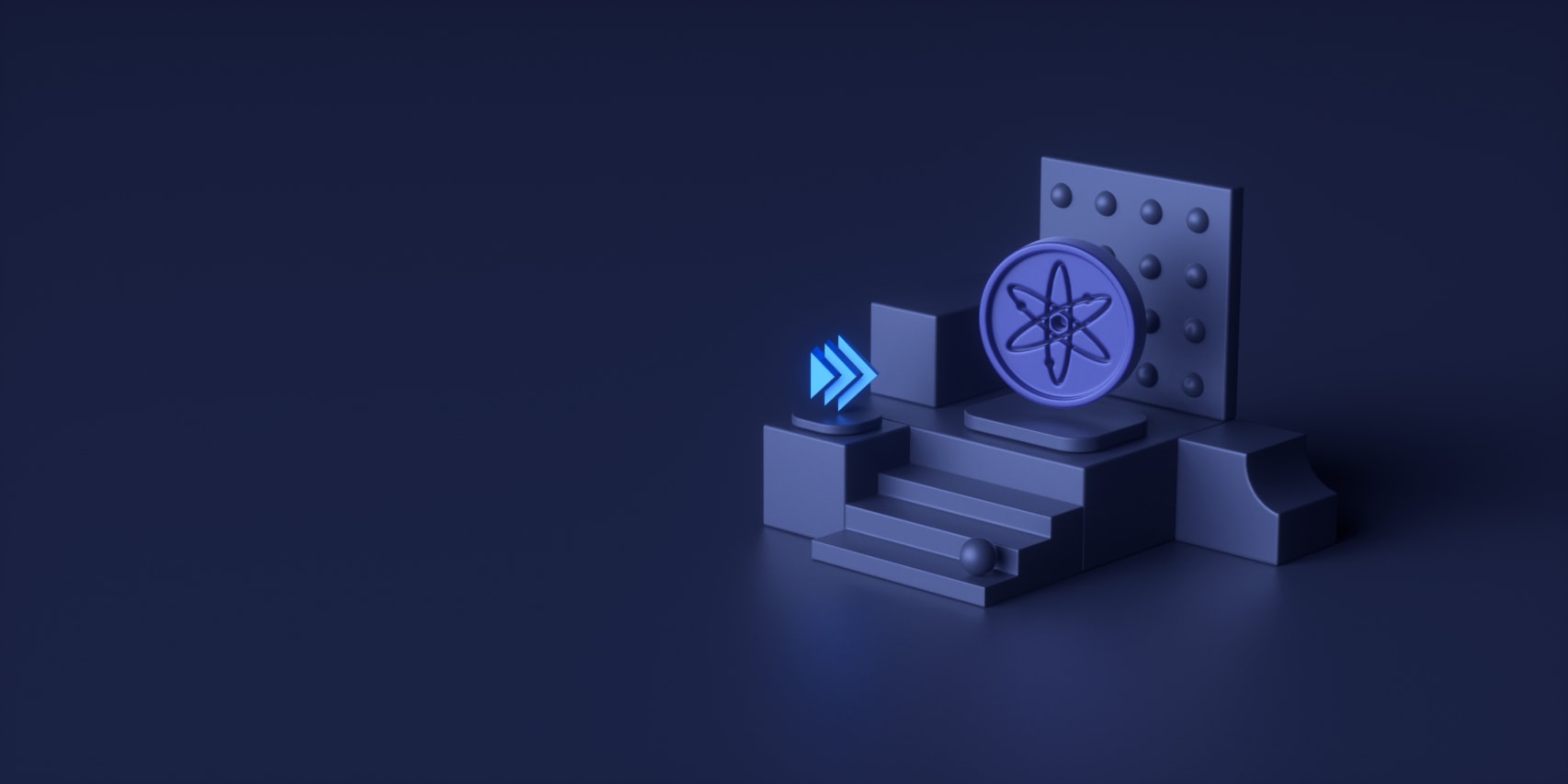 Start buying Cosmos
If you're ready to take the next step and want to buy some Cosmos, click the button below!