What is DOGECoin?
Dogecoin (DOGE) is an open-source cryptocurrency developed initially as a meme but eventually found a purpose as an alternative to Bitcoin (BTC). It is primarily used as a means of payment and also as a fundraising and tipping system.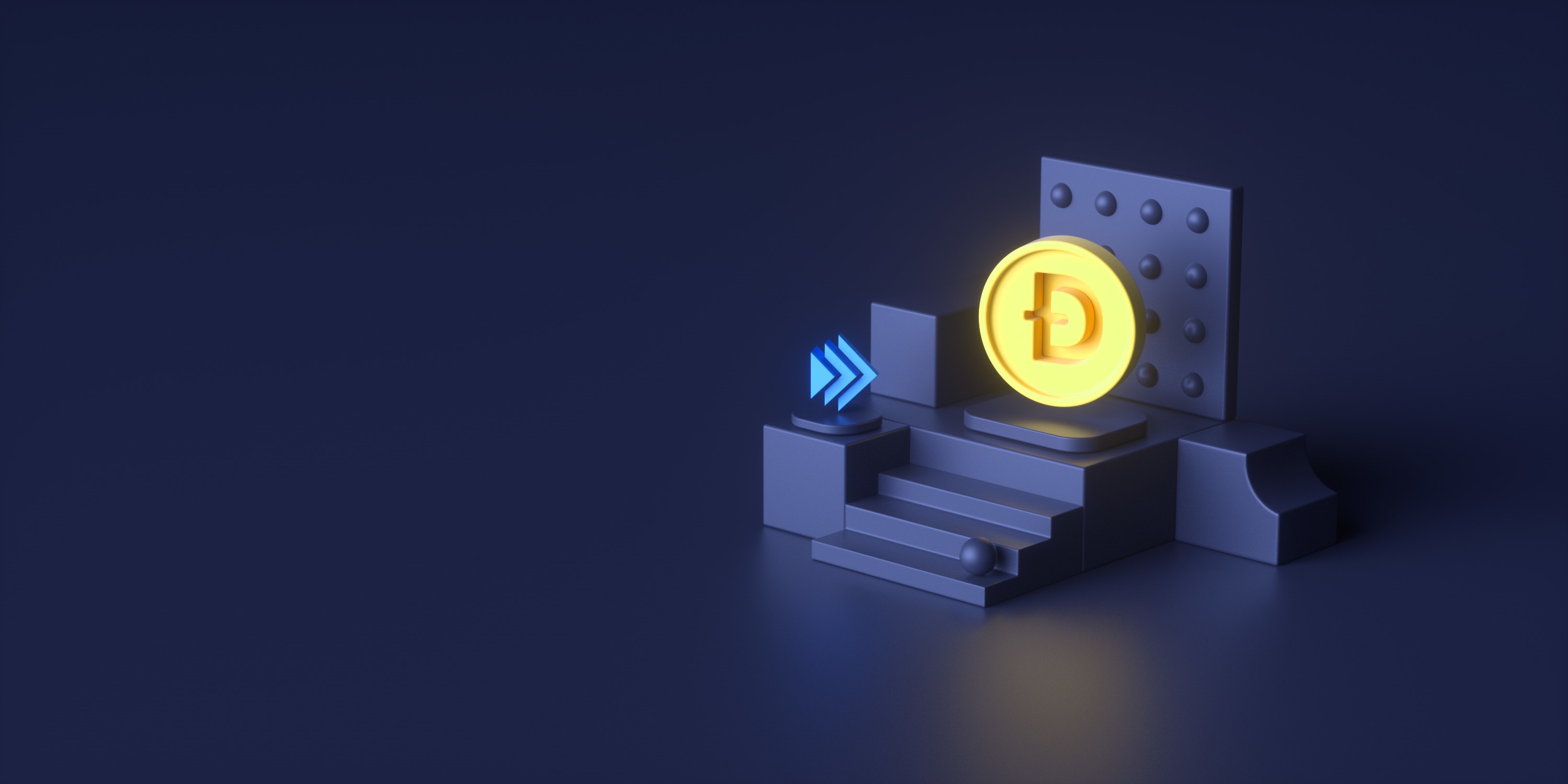 contents
01
History of Dogecoin
02
What is Dogecoin used for?
03
How does Dogecoin work?
04
Advantages
05
How can Canadians get Dogecoin (DOGE)?
06
How do I buy Dogecoin in Canada (DOGE to CAD)?
07
How do I store Dogecoin?
Buy your first DOGECoin
History of Dogecoin
In 2013, an Australian marketer and software developer, Jackson Palmer, had the funny idea of combining two tabs open side-by-side on his computer screen. One was CoinMarketCap, a crypto stats website, and the other was an article on a popular meme about the Japanese Shiba Inu dog. He put together both the elements and sent out a tweet about a new cryptocurrency called Dogecoin.
Shortly afterward, an IBM developer, Billy Markus, approached Jackson on Twitter, asking if he would like to create an actual cryptocurrency named Dogecoin. Palmer agreed, and Dogecoin was officially launched on 6th December 2013. Later, both the founders stepped away from Dogecoin, leaving it entirely in community members' hands.
A year after launch, Dogecoin's value spiked almost 10x to a price of roughly $0.002. After a famous meme in 2013, what started as a parody now has a market cap of over $550 million.
launched
December 15, 2013
Dogecoin is a decentralized, peer-to-peer digital currency that enables you to easily send money online. Think of it as "the internet currency.
dogecoin developers
What is Dogecoin used for?
On its website, Dogecoin (DOGE) is described as 'the internet currency' that enables you to send money online. In the real-world, the coin is majorly used for tipping and donation. Occasionally, DOGE has been used by its community to raise funds. Some notable events are:
Raising $50,000 to fund the Jamaican Bobsled Team journey to Winter Olympics in 2014.
Raising $30,000 in 2014 to build wells of clean water in Kenya.
Raising $55,000 to sponsor Josh Wise, a NASCAR driver.
Additionally, DOGE has a floating exchange rate with other cryptocurrencies and can be traded and bought for fiat currencies.
How does Dogecoin work?
Dogecoin uses a proof-of-work consensus mechanism to append blocks and approve transactions. While Bitcoin uses the SHA-256 hash function for mining, Dogecoin relies on Litecoin's Scrypt, an ASIC-resistant algorithm.
DOGE is a fork of LuckyCoin, which itself was a fork of Litecoin. However, Dogecoin developers switched to a merged mining model to avoid risk and competition from the Litecoin community. This meant Litecoin miners could also mine Dogecoin without any additional efforts.
Unlike Litecoin, Dogecoin does not have a limited supply of DOGE tokens. The inflation-based approach was designed to ensure miners would always be rewarded with new Dogecoin.
Initially, the total supply of DOGE was capped at 100 billion coins, with an additional 5.256 billion coins to be released every year after that. Dogecoin mining targets a one-minute block time, and 10,000 coins are rewarded per block.
As of December 2020, Dogecoin has a circulating supply of 130 billion coins.
Advantages
A short block time of 60 seconds facilitates fast transactions.
Low transaction fees allow users to conduct online microtransactions.
Its low per-coin value makes it an apt choice for tipping and donations.
A strong community of more than 140k members on Reddit is dedicated to educating the world about cryptocurrencies.
It is more of a speculative investment asset and less of a currency due to its unlimited supply.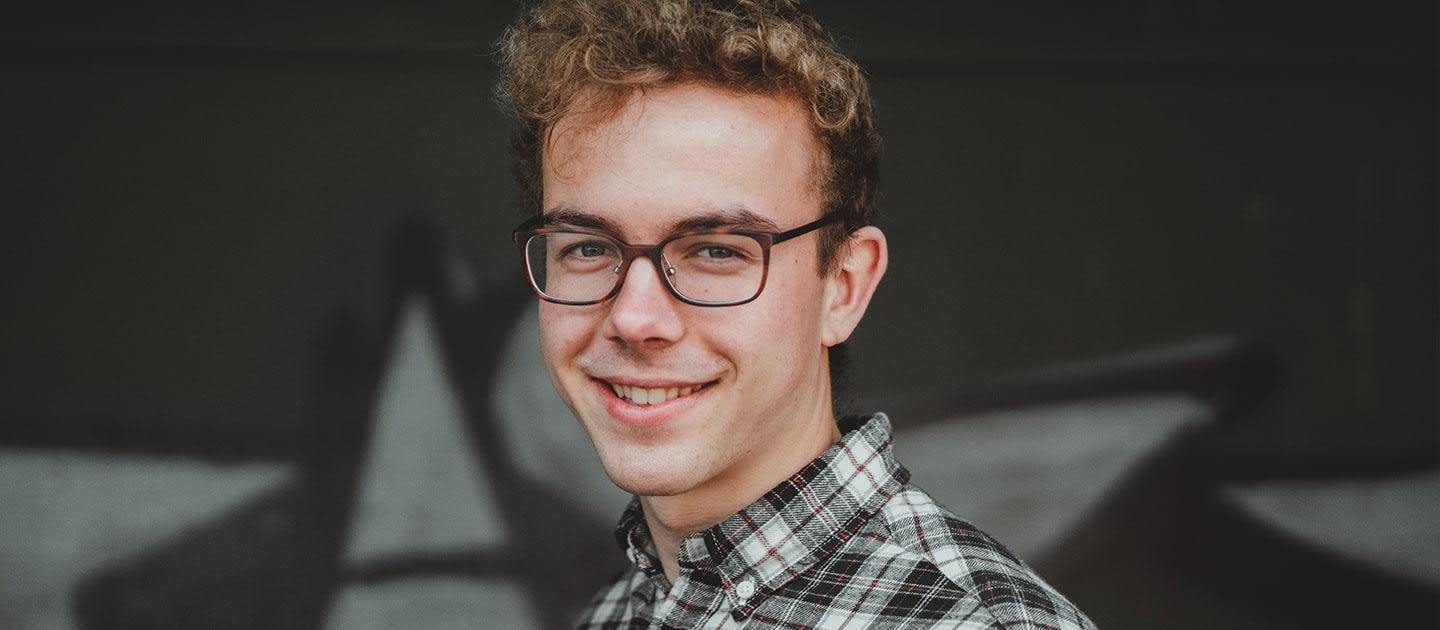 Dogecoin is building a community. It is building a place where people can have fun, perform good deeds, and learn about cryptocurrency.
Aaron S
Buy your first DOGECoin
How can Canadians get Dogecoin (DOGE)?
Buy
Open an account on a renowned exchange like NDAX and use Canadian dollars to buy Dogecoin directly.
Mine
Dogecoin uses a proof-of-work mechanism to incentivize its users. You can join a pool of miners or mine as an individual to earn Dogecoin rewards.
How do I buy Dogecoin in Canada (DOGE to CAD)?
Buying Dogecoin (DOGE) in Canada can be done through a cryptocurrency exchange such as NDAX, a peer-to-peer trade, or a cryptocurrency ATM. However, using platforms such as NDAX will allow for affordable, safe, and fast transactions.
👉 How to buy DOGECoin in Canada?
Convert
DOGE
trending_flat
CAD
| DOGE | CAD |
| --- | --- |
| 1 DOGE | 0.1127 CAD |
| 5 DOGE | 0.5635 CAD |
| 10 DOGE | 1.127 CAD |
| 25 DOGE | 2.8175 CAD |
| 50 DOGE | 5.635 CAD |
| 100 DOGE | 11.27 CAD |
| 500 DOGE | 56.35 CAD |
| 1000 DOGE | 112.7 CAD |
| 5000 DOGE | 563.5 CAD |
| 10000 DOGE | 1127 CAD |
Convert
CAD
trending_flat
DOGE
| CAD | DOGE |
| --- | --- |
| 1 CAD | 8.87311446 DOGE |
| 10 CAD | 88.73114463 DOGE |
| 20 CAD | 177.46228926 DOGE |
| 50 CAD | 443.65572315 DOGE |
| 100 CAD | 887.31144631 DOGE |
| 500 CAD | 4436.55723158 DOGE |
| 1000 CAD | 8873.11446317 DOGE |
| 5000 CAD | 44365.57231588 DOGE |
| 10000 CAD | 88731.14463176 DOGE |
| 50000 CAD | 443655.72315882 DOGE |
How do I store Dogecoin?
It is highly recommended that you always store Dogecoin (DOGE) in a cryptocurrency hardware wallet. However, at NDAX we have all the security measures in place to allow you to safely store your cryptocurrency on our platform. See NDAX Security. For cold wallets, check out Ledger or Trezor for your hardware wallet needs.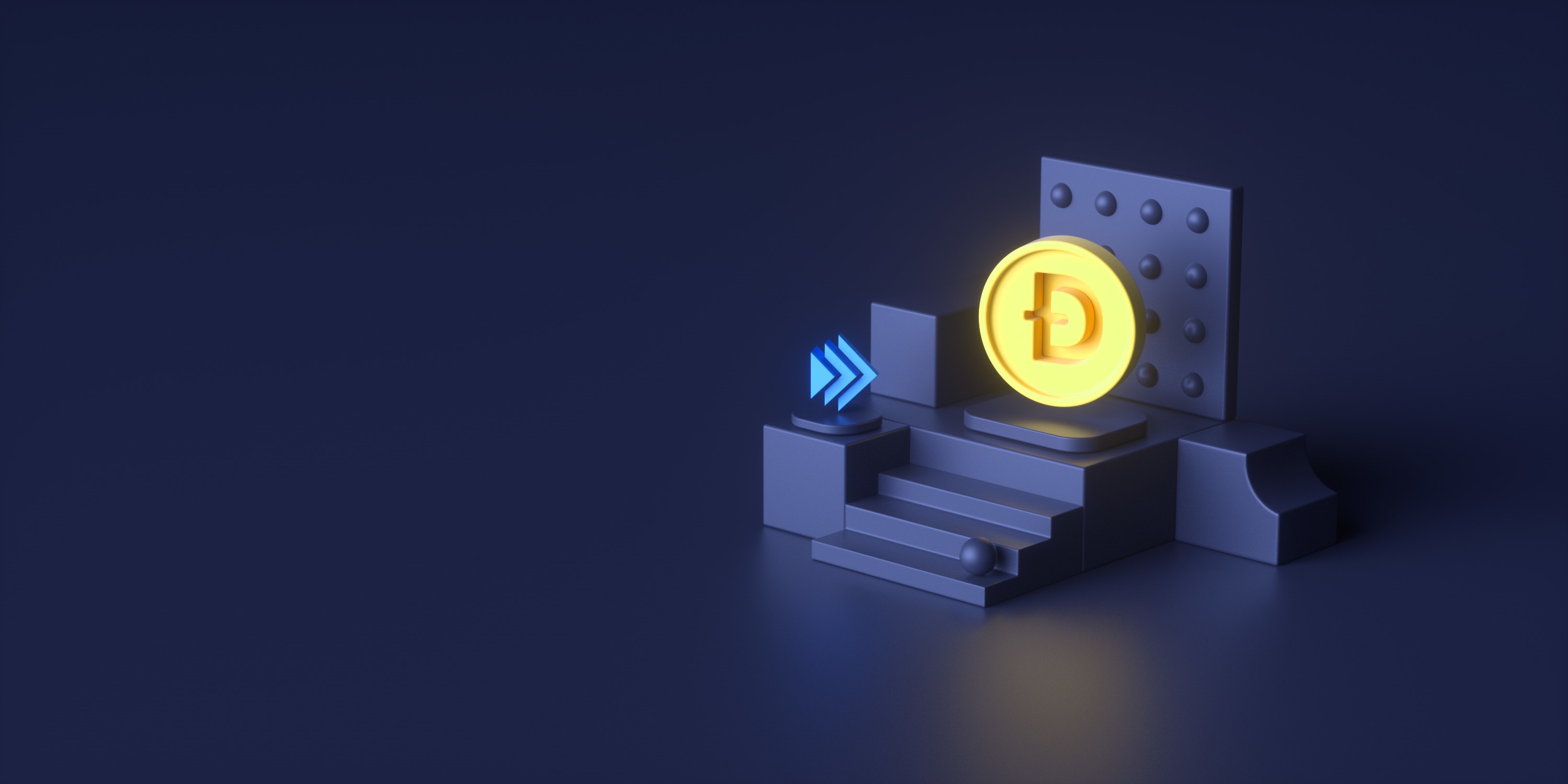 Start buying DOGECoin
If you're ready to take the next step and want to buy some DOGECoin, click the button below!