What is The Sandbox?
The Sandbox is an Ethereum-based decentralized NFT gaming metaverse that enables non-tech savvy users to create, sell, use, and monetize their own virtual reality NFTs. The crypto metaverse uses its native token SAND to underpin the entirety of the in-game economy.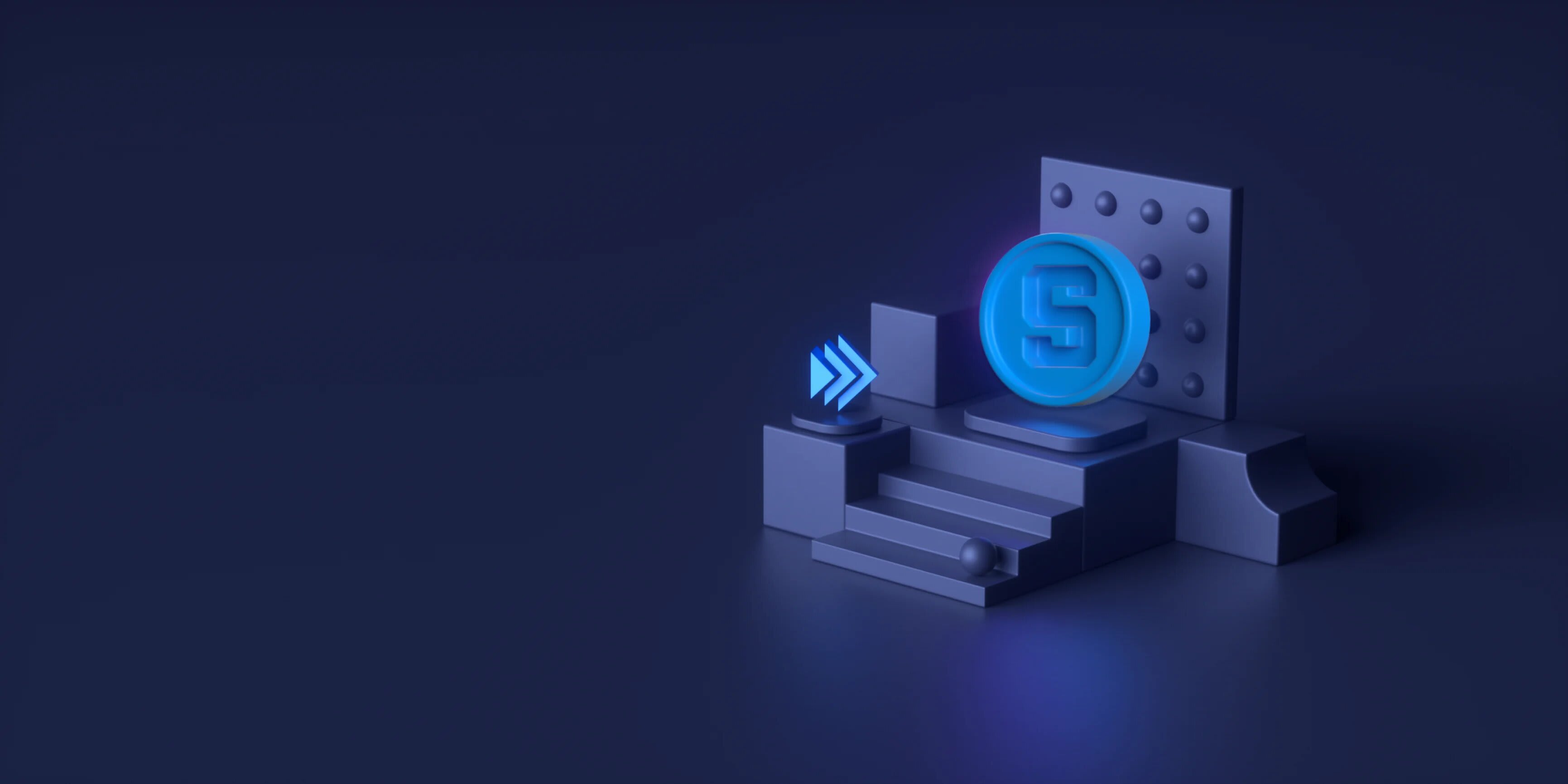 contents
01
History of The Sandbox
02
What is The Sand used for?
03
How does The Sandbox work?
04
Advantages
05
How do I buy The Sandbox in Canada (SAND to CAD)?
06
How do I store SAND?
Buy your first The Sandbox
History of The Sandbox
The Sandbox project started in 2012 on mobile platforms but it wasn't until January 2018 when The Sandbox started developing a new version of the game – a 3D, multiplayer platform using blockchain technology (Ethereum) to offer a virtual world where players can build, own, and monetize their gaming experiences.
Over the past 4 years, The Sandbox has built the ground to establish the Players & Creators 100% Ownership Economy through NFTs and LANDS. They've also raised $3.41M USD from strategic investors, including Square Enix, and have secured over 60 partnerships to develop content on the platform, including brands like Smurfs, Shaun the Sheep, dApp game studio Dapper Labs, and iconic game companies like ATAR.
launched
November 29, 2021
The Sandbox aims to bring blockchain into mainstream gaming, attracting both crypto and non-crypto game enthusiasts by offering the advantages of true-ownership, digital scarcity, monetization capabilities, and interoperability.
the sandbox team
What is The Sand used for?
The Sandbox is a community-driven platform where creators can monetize voxel ASSETS and gaming experiences on the blockchain.
SAND is the utility token used throughout The Sandbox ecosystem as the basis for transactions and interactions. It is an ERC-20 utility token built on the Ethereum blockchain. There is a finite supply of 3,000,000,000 SAND.
How does The Sandbox work?
The Sandbox is a virtual metaverse where players can build, own, and monetize their gaming experiences on the Ethereum blockchain using the platform's utility token SAND. Players can create digital assets in the form of Non-Fungible Tokens (NFTs), upload them to the marketplace, and integrate them into games with Game Maker.
Players spend SAND in order to play games, buy equipment, or customize their Avatar character. Creators spend SAND to acquire ASSETS, LANDS, and through staking. LAND Sales will drive demand for SAND to purchase LANDS.
Through the use of ERC-1776, The Sandbox allows platform users to initiate transactions on the Ethereum blockchain while transaction gas fees are paid by the platform, optimizing overall user experience. 50% of all SAND transactions collected from LAND sales, Premium NFT sales, transaction fees and subscription services goes to the Foundation.
Advantages
Top performer: Metaverse token SAND has added thousands of percentages to its values since launching, and is now amongst the top 50 cryptocurrencies by market cap.
Sandbox's 3D virtual world allows users to customize and create their own games and digital assets using free design tools. They can then monetize the virtual goods created with NFTs and sell them on The Sandbox Marketplace for SAND tokens.
Growing Metaverse: The Sandbox is one of the biggest and best-known metaverses – a sprawling, decentralized, 3D virtual world wherein users interact with other participants using avatars, explore landscapes and play games.
Staking rewards: Locking tokens within staking programs supports Sandbox's vision and creates a layer of trust between all members of the community. More opportunities will become available in the future to further increase one's potential as SAND owner, and earn greater rewards.
Buy your first The Sandbox
How do I buy The Sandbox in Canada (SAND to CAD)?
Buying SAND in Canada can be done through a cryptocurrency exchange such as NDAX or a peer-to-peer trade. However, using platforms such as NDAX will allow for affordable, safe, and fast transactions.
👉 How to buy The Sandbox in Canada?
Convert
SAND
trending_flat
CAD
| SAND | CAD |
| --- | --- |
| 1 SAND | 0.5692 CAD |
| 5 SAND | 2.846 CAD |
| 10 SAND | 5.692 CAD |
| 25 SAND | 14.23 CAD |
| 50 SAND | 28.46 CAD |
| 100 SAND | 56.92 CAD |
| 500 SAND | 284.6 CAD |
| 1000 SAND | 569.2 CAD |
| 5000 SAND | 2846 CAD |
| 10000 SAND | 5692 CAD |
Convert
CAD
trending_flat
SAND
| CAD | SAND |
| --- | --- |
| 1 CAD | 1.7568 SAND |
| 10 CAD | 17.5685 SAND |
| 20 CAD | 35.137 SAND |
| 50 CAD | 87.8425 SAND |
| 100 CAD | 175.6851 SAND |
| 500 CAD | 878.4258 SAND |
| 1000 CAD | 1756.8517 SAND |
| 5000 CAD | 8784.2586 SAND |
| 10000 CAD | 17568.5172 SAND |
| 50000 CAD | 87842.586 SAND |
How do I store SAND?
It is highly recommended that you always store SAND (SAND) in a cryptocurrency hardware wallet. However, at NDAX we have all the security measures in place to allow you to safely store your cryptocurrency on our platform. See NDAX Security. For cold wallets, check out Ledger or Trezor for your hardware wallet needs.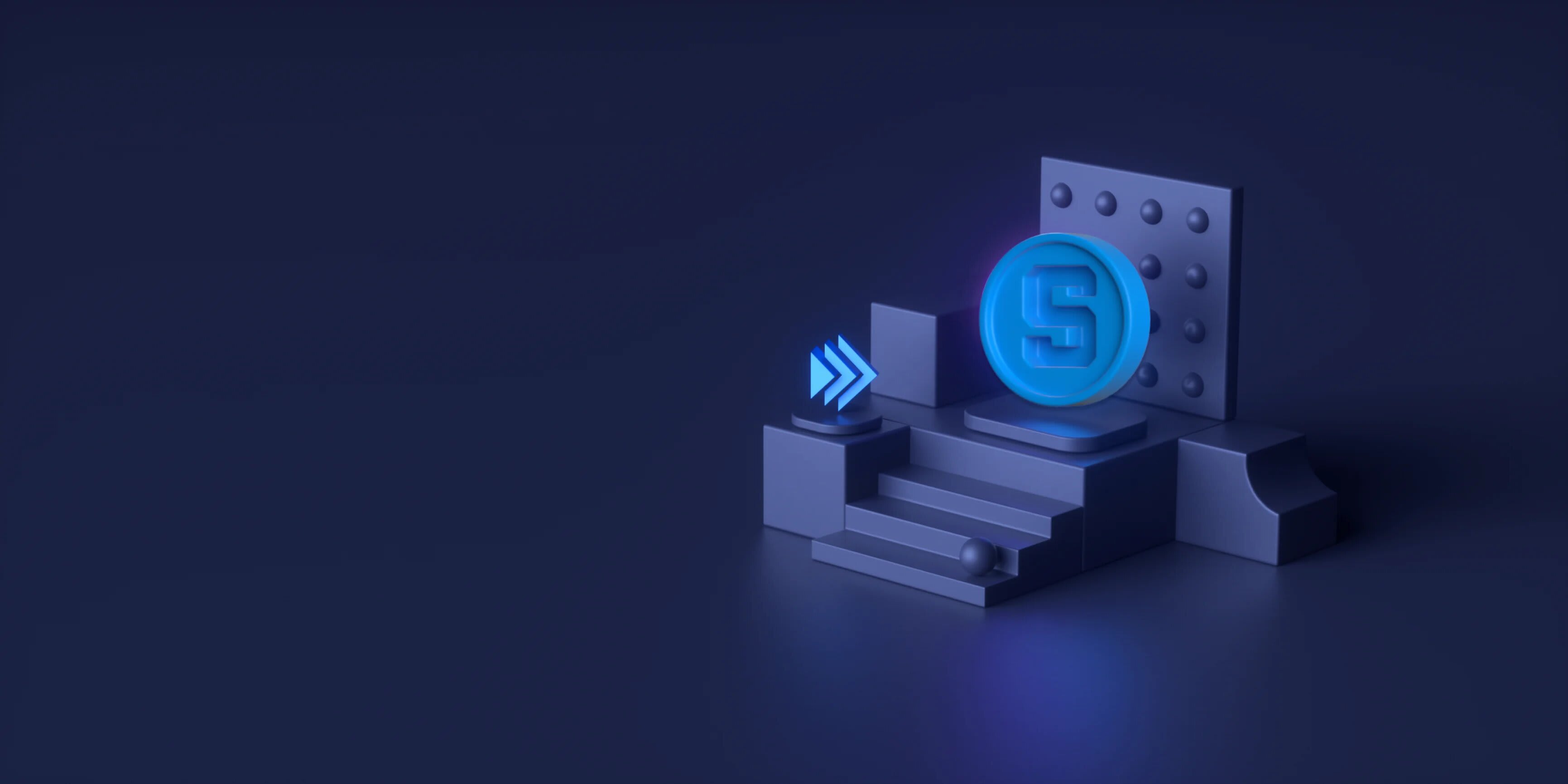 Start buying The Sandbox
If you're ready to take the next step and want to buy some The Sandbox, click the button below!