What is USDC?
USDC is a stablecoin directly pegged to the U.S. dollar. It imitates the value of $1 and is a non-volatile way to store funds in cryptocurrencies and make cheap and fast global payments.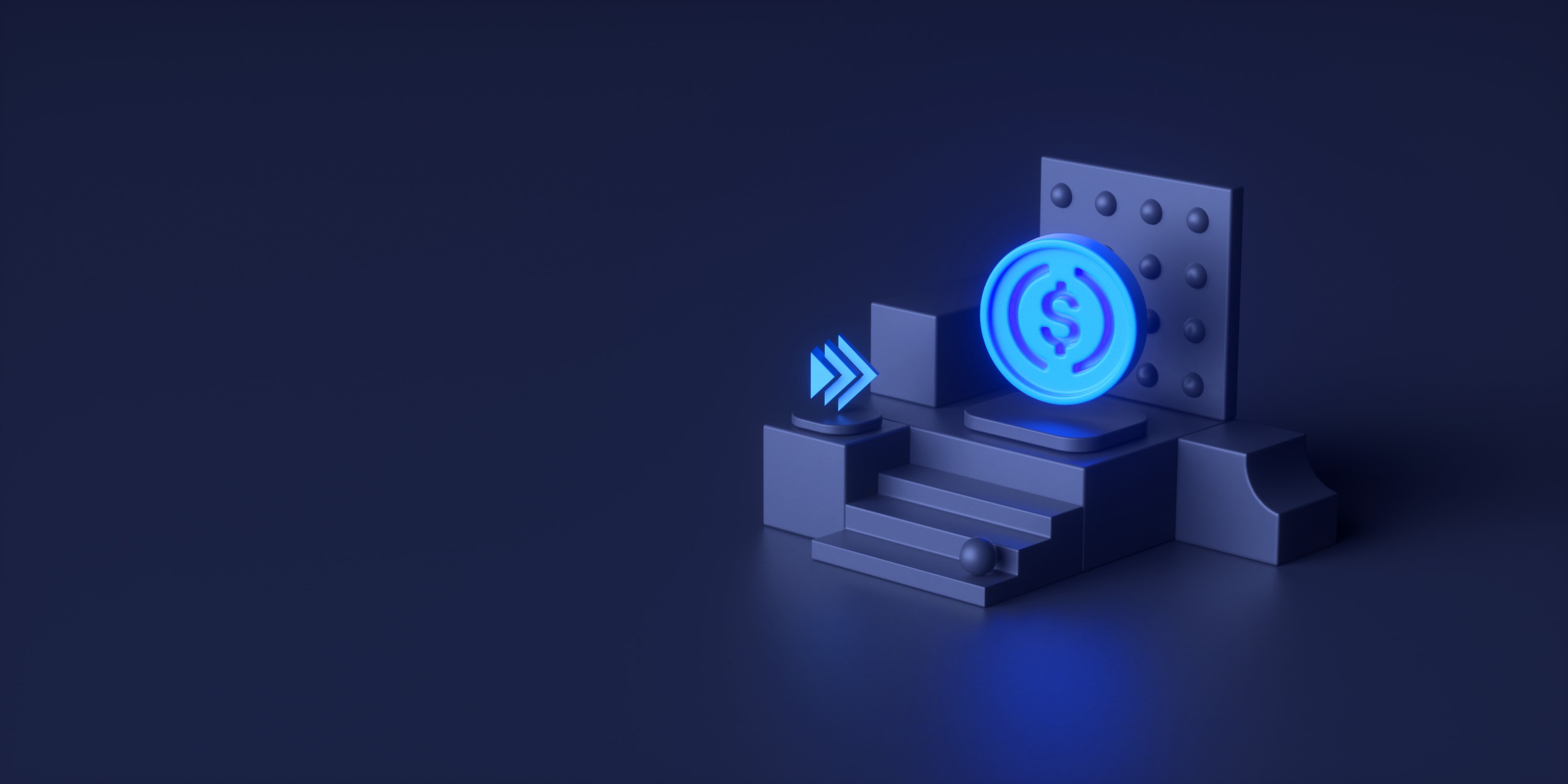 contents
01
History of USDC
02
What is USDC used for?
03
How does USDC work?
04
Advantages
05
How do I buy USDC in Canada (USDC to CAD)?
06
How do I store USDC?
Buy your first USDC
History of USDC
First issued in October 2018, USD Coin, or USDC, was developed by a consortium called Center. This consortium includes members from leading platforms like Coinbase and Bitmain with its founder being Circle, a peer-to-peer payments technology company. The stablecoin was first launched as an ERC-20 token on the Ethereum network and slowly spread its wings to other networks like Solana, Algorand, Stellar, and Tron.
USDC was mainly created to address the issues of volatility and fiat-crypto convertibility prevalent in the crypto market. Every USDC in circulation is backed by actual US Dollars held in reserve, along with other approved investments with an equivalent value. USDC quickly became the stablecoin of choice for users of several DeFi platforms.
With a market cap of over $27.4B, USDC today comfortably sits at the second position among the most valuable stablecoins by market cap.
author
Circle and crypto exchange Coinbase
launched
September 1, 2018
USD Coin (USDC) represents a major breakthrough in how we use money. Digital dollars work like other digital content by moving at the speed of the internet. USDC can also be exchanged in the same way we share content and is cheaper and more secure than existing payment systems.
usdc developers
What is USDC used for?
The primary use-case for USDC is to enable users to easily store funds in the form of a cryptocurrency and use it to execute trades across DeFi platforms. USDC holders can also use it to fund liquidity pools on DeFi protocols and earn interest on the same.
Due to its price stability, USDC also provides a stable on-ramp for new users to enter the decentralized framework without worrying about volatility. Furthermore, USDC is becoming a popular means for instant and cheap cross-border payments.
How does USDC work?
USDC is a fiat-collateralized stablecoin that is pegged to the U.S. dollar on a 1:1 basis. Users who wish to mint USDC deposit fiat U.S. Dollars on an issuer platform backed by the Center consortium. The issuer creates a smart contract and holds the fiat in reserve to create an equivalent amount of USDC tokens.
In case depositors wish to redeem their fiat, they can deposit back the USDCs on the issuer platform, where they are burned to release the U.S. dollars to the depositor's account.
Advantages
Reduces volatility: As USDC is pegged to the U.S. Dollar, it provides users a sense of stability and security within the DeFi ecosystem and acts as an effective means of payment within DeFi.
On-ramp to DEXs: On decentralized exchanges and other DeFi protocols where fiat payments are not enabled, USDC acts as an easy on-ramp for new users to process transactions on these protocols.
Reliable cross-border payments: USDC provides a reliable way for users across the globe to make instantaneous fund transfers across the globe at a cheap cost.
Buy your first USDC
How do I buy USDC in Canada (USDC to CAD)?
To buy USDC in Canada, you can set up an account on a cryptocurrency trading platform such as NDAX and buy USDC directly with the Canadian dollar.
You can also buy USDC in Canada using a peer-to-peer trade. However, using platforms such as NDAX will allow for affordable, safe, and fast transactions.
How do I store USDC?
It is highly recommended that you always store USDC (USDC) in a cryptocurrency hardware wallet. However, at NDAX we have all the security measures in place to allow you to safely store your cryptocurrency on our platform. See NDAX Security. For cold wallets, check out Ledger or Trezor for your hardware wallet needs.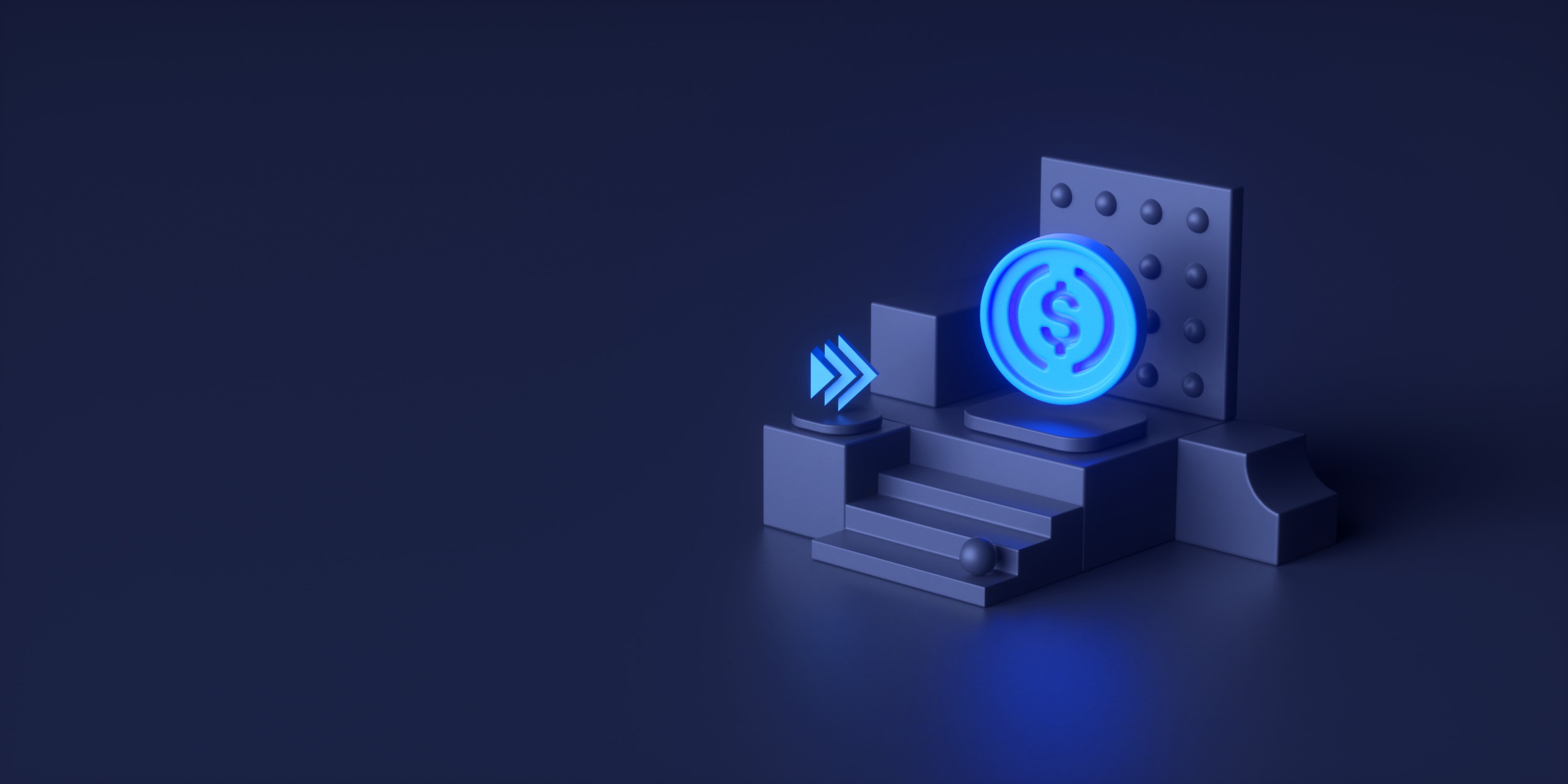 Start buying USDC
If you're ready to take the next step and want to buy some USDC, click the button below!