What is VeChain?
VeChain is a blockchain platform designed to improve supply chain management and business processes. Its goal is to make these processes and information flow more efficient for complex supply chains through the use of blockchain technology.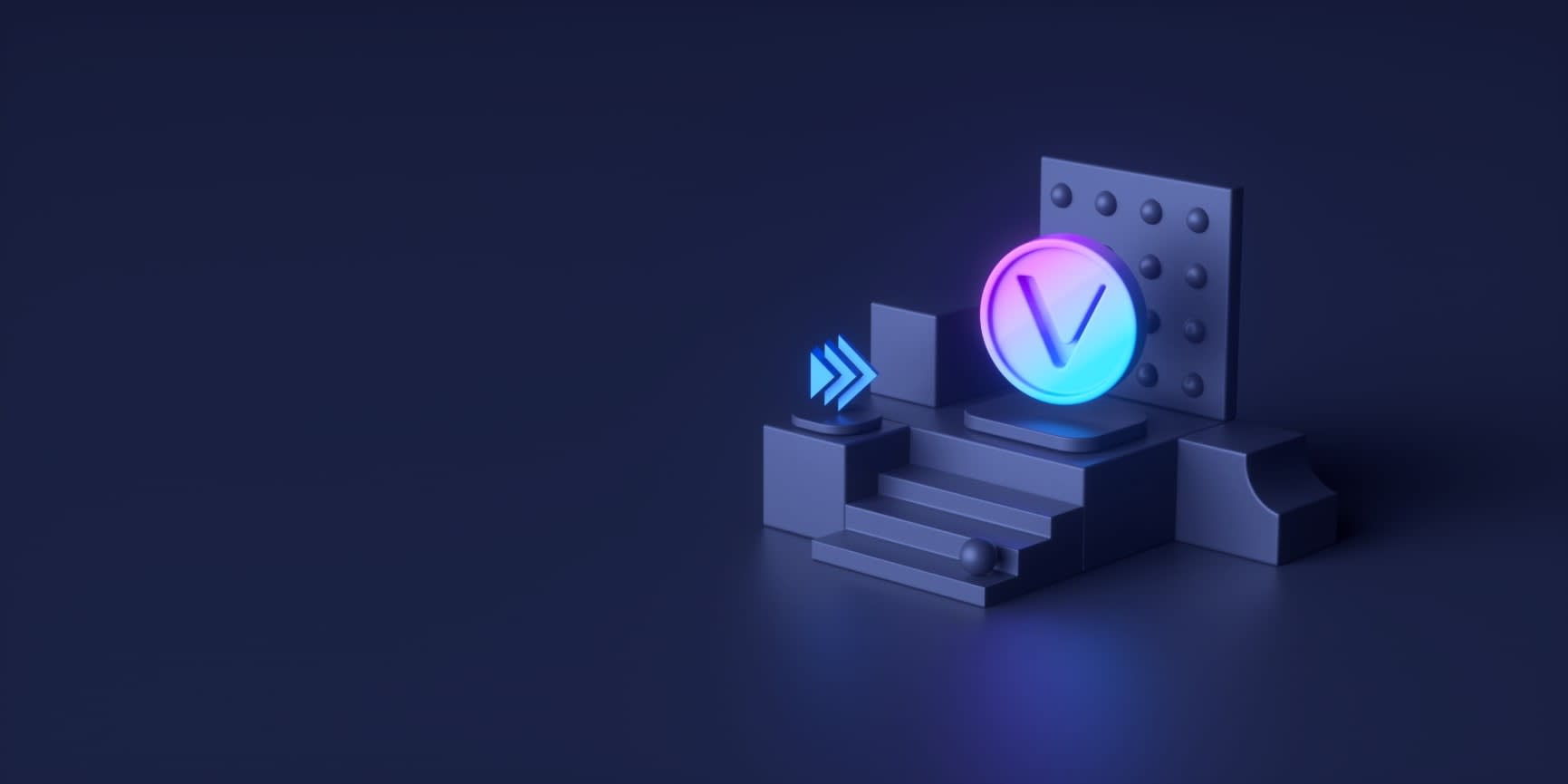 contents
01
History of Vechain (VET)
02
What is Vechain (VET) used for?
03
How does Vechain (VET) work?
04
Advantages
05
How do I buy Vechain (VET) in Canada (VET to CAD)?
06
How do I store VET?
Buy your first VeChain
History of Vechain (VET)
VeChain was founded in 2015 by Sunny Lu, the former chief information officer (CIO) of Louis Vuitton China. What started as a subsidiary of Bitse, one of China's largest blockchain companies, has grown to become one of the few blockchains that already have built a substantial customer base among established companies.
To date, VeChain has expanded its focus to multi-purpose functionality with customizable support for a range of enterprise use cases. On-chain governance, low transaction fees, interoperability with non-blockchain technologies, and regulatory compliance are all priorities for VeChain's developers. VeChain wants to make all required information from manufacturing to delivery (storage, transportation, and supply) available to all authorized parties for any enterprise business process, which interacts with the VeChain Thor blockchain.
I wanted to firmly express that in three years, the public will be using VeChain every day and never even know it. I long to say to my daughter, "Everything you do everyday — I was a part of that.
sunny lu
What is Vechain (VET) used for?
VET is the VeChain token that is used to carry value or "smart money" from smart contracts. This means that transactions on decentralized applications occurring on VeChain's blockchain will use VET. It is available for investing by the general public.
This token can transfer value across the blockchain and trigger smart contracts. It is also how users pay for transactions on Dapps that function on the VeChain blockchain.
How does Vechain (VET) work?
VeChain works by giving physical products a unique identity, usually through RFID (radio frequency identification), QR Codes, or NFC (near-field communication). Sensors record information at every stage of the supply chain, and are recorded and linked to the product's identity.
The Vechain platform contains two distinct tokens: VeChain Token (VET) and VeChainThor Energy (VTHO). The former is used to transfer value across VeChain's network, and the latter is used as energy or "gas" to power smart contract transactions.
Advantages
Utility: A number of use cases are listed on VeChain's website. Many of these involve the ability of end users to track their products and conduct quality assurance using VeChain.
Size and scale: VeChain has gained traction with its tried and tested blockchain-as-a-service model. A number of high-profile partners, including Walmart, have emerged using VeChain's blockchain to streamline its supply chain.
Internet-of-Things (IoT) integration: The potential for VeChain to be integrated within various IoT technologies for solutions far exceeding the supply chain management niche currently utilized by companies on the VeChain blockchain is incredible.
Price performance: Investors banking on VeChain are making a bet that capital inflows into VeChain via additional partnerships and increased use will drive up the price of VET.
Buy your first VeChain
How do I buy Vechain (VET) in Canada (VET to CAD)?
To buy VET in Canada, you can set up an account on a cryptocurrency trading platform such as NDAX and buy VET directly with the Canadian dollar.
You can also buy VET in Canada using a peer-to-peer trade. However, using platforms such as NDAX will allow for affordable, safe, and fast transactions.
How do I store VET?
It is highly recommended that you always store Vechain (VET) in a cryptocurrency hardware wallet. However, at NDAX we have all the security measures in place to allow you to safely store your cryptocurrency on our platform. See NDAX Security. For cold wallets, check out Ledger or Trezor for your hardware wallet needs.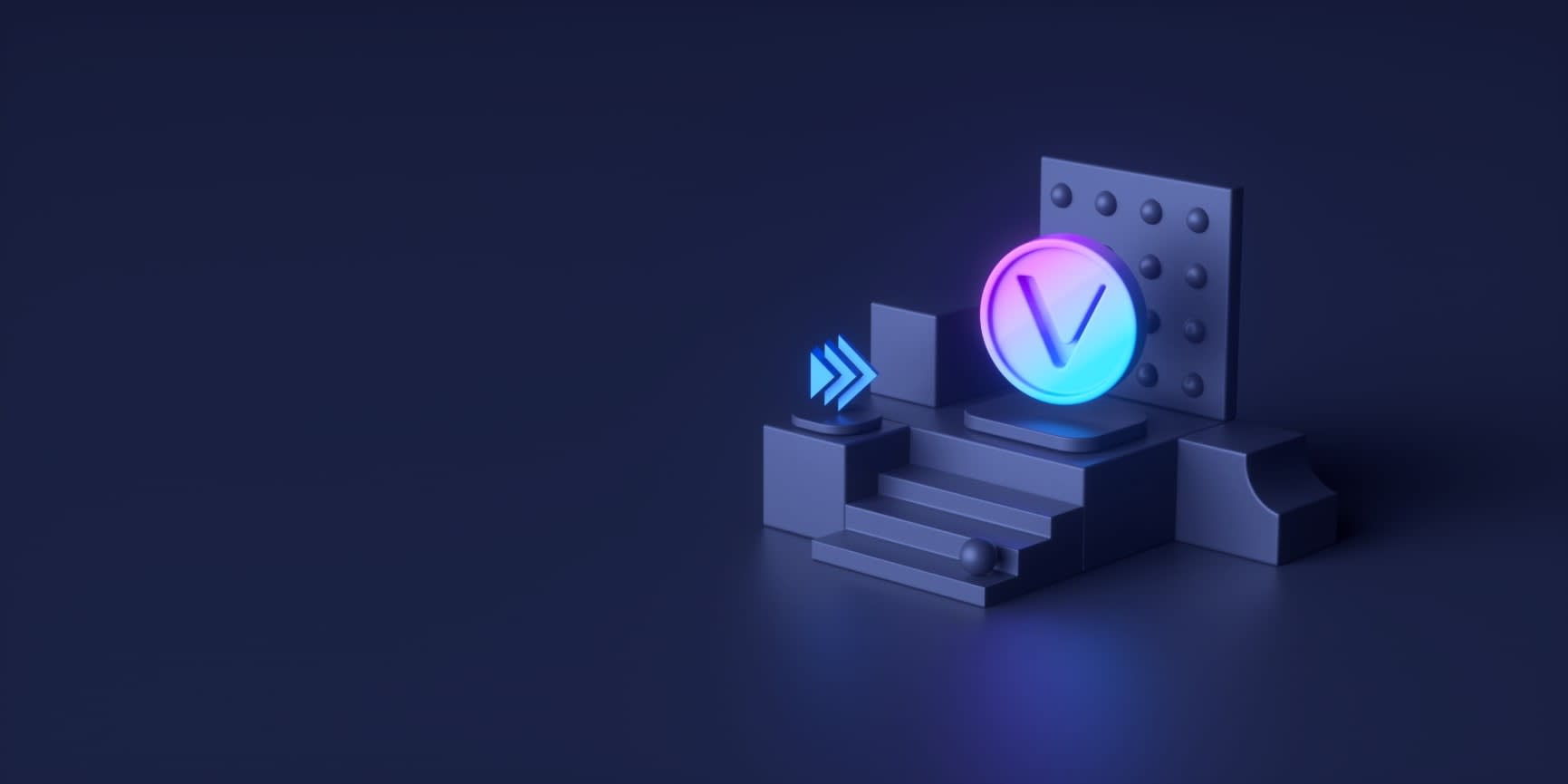 Start buying VeChain
If you're ready to take the next step and want to buy some VeChain, click the button below!